Are you looking for a local Cary NC SEO Company?
This is why we have the solution for Cary NC businesses:
Having lived in and owned businesses in Cary, we know Cary like the back of our hand. We have multiple clients in the Cary area. Want to see what awesome Internet exposure looks like for one of these businesses? Just take a look at this case study.
Why you need exposure in search Cary NC: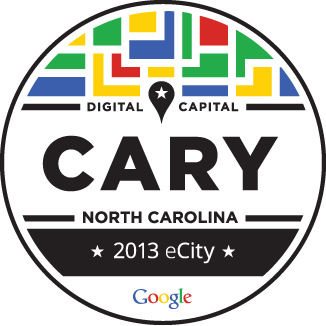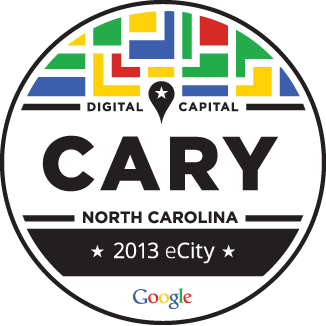 Google recently awarded Cary NC the eCity award, calling Cary the Digital Capital of North Carolina. The community here is connected with 4G connections, broadband, social media and Fiber Optic Gigabit Internet just around the corner. Most businesses here (and in neighboring Raleigh, Apex and Durham) simply can not afford to miss the boat. Town of Cary's sign regulations are tough and without a great Internet presence you are totally missing out on boatloads of customers.
What most SEO Firms in the area will try to sell you:
Of course, I can't speak for all of them, nor would I ever attempt to make myself look better by smearing the "competition", however I am not aware of any SEO company in the area that puts together killer packages with a business owner's best interest in mind. I recently interviewed a salesman from one of the top SEO firms in North Carolina. If you have already been burned by one of these companies or are considering using an SEO company please read this article Q&A with one of North Carolina's top SEO salesmen.
Isn't Search Engine Optimization dead?
Heck no, it is more important now than ever. Having a strong Internet presence is only going to become more and more important as time goes on. Fighting tooth and nail over certain key phrases can indeed be a waste of time, and some old SEO practices of stuffing articles full of keywords and acquiring as many links to your site as you can is dead. If that is how you were defining SEO, then yes, sure, it is dead. We build out Internet presences for people, not for search engines, which just so happens to be what the search engines want.
Every case is different.
What works for a Cary HVAC company won't work for an attorney, and what works for a dentist on Harrison Avenue may be completely different from what a restaurant on Chapel Hill Road needs. There is no one "how to" for your business to rank in search. This is especially true for your social media needs.
Got Social?
Not everyone needs this but we also build out presences on social media. We are very well versed in all things Google+, Pinterest, Twitter, Yelp, Facebook, and more. We can assist with your social strategy, post to your accounts and definitely help you with local search. Sometimes we even take HDR pictures for people and businesses.
Call today.
Unlike the other SEO firms, we work exclusively with one niche per area. We'll be happy to sign off on NDAs if applicable and have references available in the IT, healthcare, legal field, and more.