Here's some news which business owners attorneys probably haven't seen anywhere else yet. I was in a fresh Chrome Incognito window on desktop earlier and saw an interesting test that Google was running on July 29, 2021. Google was displaying the Map to the right hand side of the Local Pack, instead of on top.
Here's a screenshot of a Philadelphia Accident Lawyer search: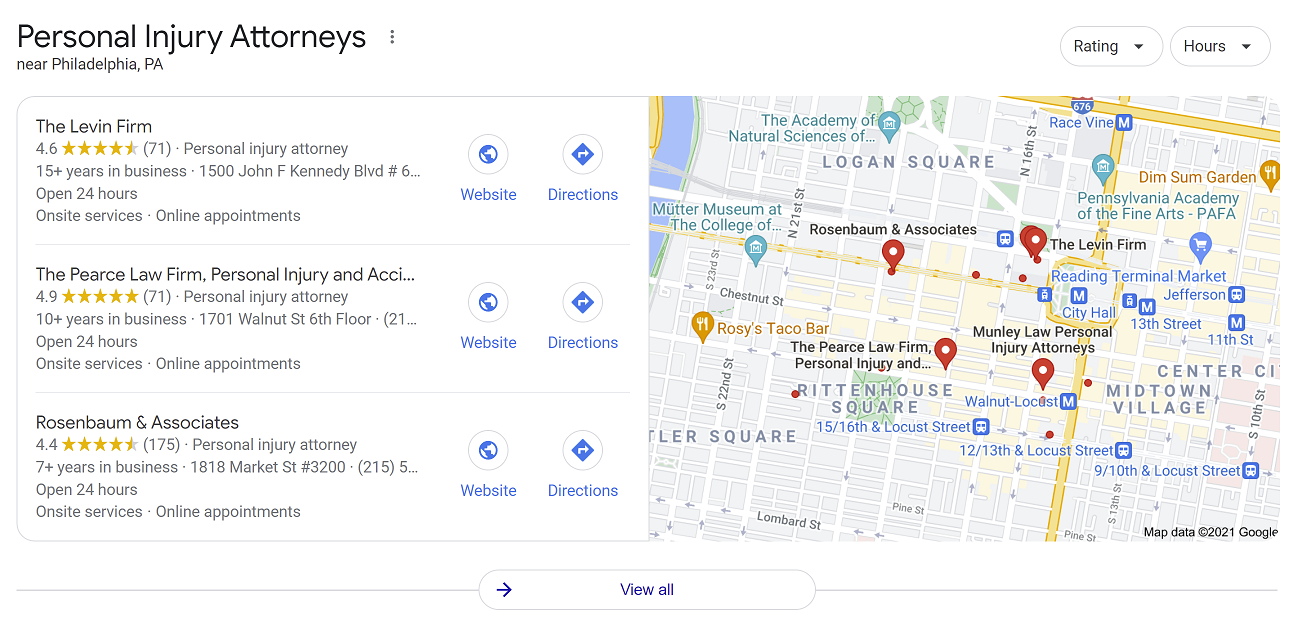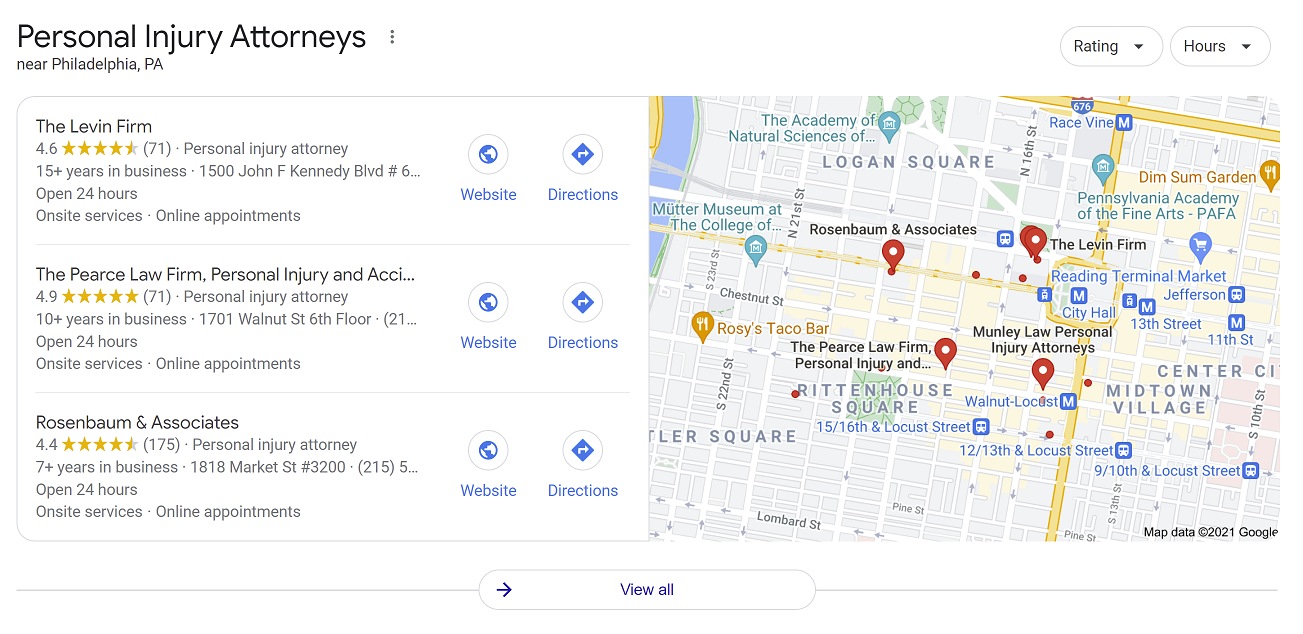 Here's another screenshot of a Personal Injury Lawyer search in Sacramento: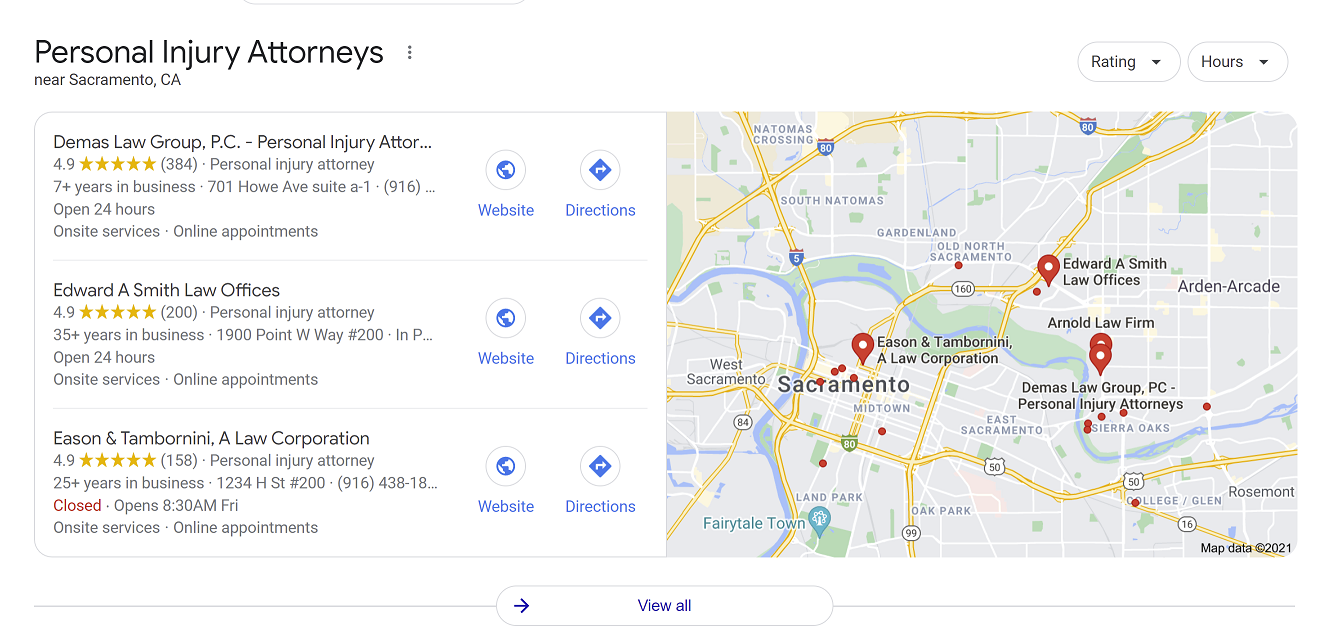 Is this new?
I saw some tweets where other people briefly saw this test occur on July 22, 2021. Google often tests things before they roll them out.
This could be a sign of things to come. Or they may not be happy with their test and never roll this change out.
If they do go with the change it will be interesting to see if they make any other changes to the search results page.