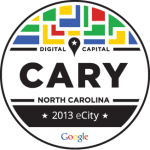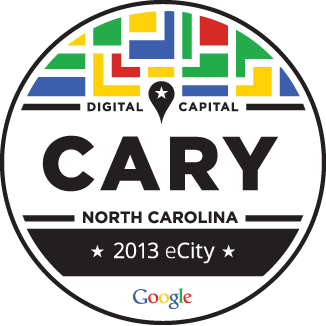 Google eCity Awards recognize the strongest online business community in each state. Across the country, businesses that are online expect to grow 40% faster.
Congratulations to all of the small businesses that are connected. And if you're not, get connected with Telapost, of course! 🙂
Cary, NC Gets Google's 2013 eCity Award for North Carolina.
From Google:
Congratulations, Cary

Cary is tucked within North Carolina's Research Triangle of universities. Its small business community uses the web to connect students, faculty, and lifelong residents with its shops, restaurants, and events.