Looking for some Yik pics? Look no further. Yik Yak now allows images to be displayed.
Yik Yak images are manually reviewed, probably due to the threats and arrests.
Yik Yak has largely been used by college students. Some of the posts are hilarious; you can see the funniest Yik Yak posts of 2014 here.
I have long thought that Yik Yak's geographic Peek feature was the biggest breakthrough in social media in 2014. I can't wait to see how pics, selfies, and other images are used in Yik Yak.
If more adults used Yik Yak, it could be used as a marketing tool.
My first Yik Yak photo is a bit corny, but here it is, which shows just one way it could be used to influence sales: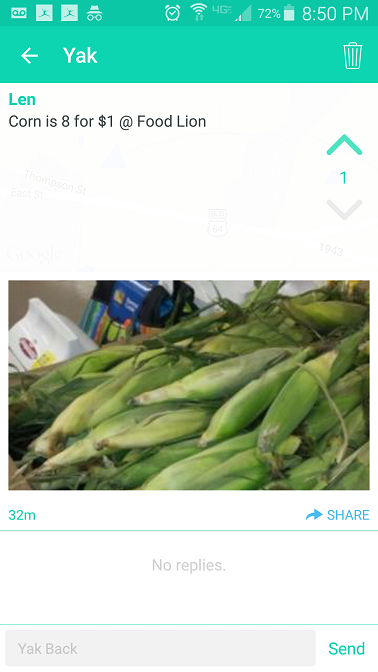 With images and Peek, the possibilities are endless.
How soon will it be until other social apps and social media networks enable geo-local search like Peek?