If you are a veterinarian looking to grow your practice, the best thing you can do is have a strong Internet presence. This delivers the most cost effective return on investment. During your search for Internet marketing, search engine marketing, and SEO (search engine optimization) you will hear all kinds of nonsense. What you need is someone with experience ranking pet and animal related websites in Google search that also understands local SEO, animals, veterinary marketing, and can provide evidence and references of other businesses that they have ranked.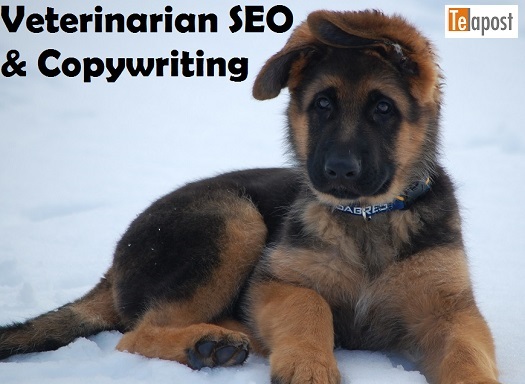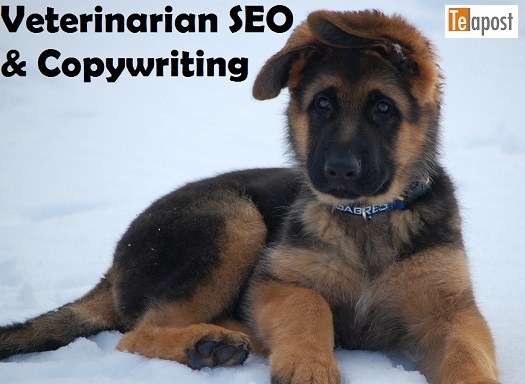 How SEO REALLY works for veterinarians:
If you would like to see proven results for other businesses that we have ranked via ethical, holistic SEO, look no further and read: the value of ranking in Google Search. If you do not have time to read it, here is the gist: the business s thriving, has had millions in sales, has 4 telephone lines, clients worldwide (happened on accident), all while businesses nearby actually went out of business.
Some people in the search engine optimization industry accidentally misinform veterinarians and other professionals. Others intentionally misinform! At best, you'll find an SEO firm that actually understands what they're doing and then fails to deliver. If you want to know what kind of bang for your buck most SEO companies deliver it will be in your best interest to take a few minutes and read Q&A with a top SEO salesman. People have told me this article has saved them tens of thousands of dollars.
What you really need is a clean, easy to use, responsive website, with quality content on it. How much content you need will vary depending on how competitive your niche is. The more content you have, the more often you will show up in search. It is amazing what people type in to the search box when looking for a local veterinarian. Some of the things people are searching include:
Veterinarian that offers boarding
Local pet hotel
Pet vaccinations in Raleigh, North Carolina
Veterinarian that loves cats
German Shepherd Veterinarian
Veterinarian that offers Xrays
Best Veterinarian in Houston TX
Veterinarians that offer allergy testing
Horse Veterinarians
This list could go on all day long (literally)
By just targeting the term Veterinarian Raleigh NC for example, you are really missing the boat. Your content could even target things that you do not offer and fully inform your readers of where they can go. For example in central North Carolina we have the North Carolina State University College of Veterinary Medicine. The college offers BAER testing and have a Theriogenology department and offer a slew of hard to find services that veterinarians do not offer. This is why you need a copywriter that specializes in SEO that understands pets.
Some people selling SEO will put an emphasis on traffic. Of course, traffic is useless if the people searching for your services live in Timbuktu. When we are writing copy we make your domain an invaluable asset as it becomes topically relevant to your niche and your service area.
Current offerings for veterinarians
A slew of companies exist that cater directly to the veterinary field. I have seen them all from VetMatrix to VetStreet. I will not single any out but I have yet to see one that actually works directly with a practice and delivers proven results. Remember, we have examples, and extremely happy clients who will vouch for us. Now in some cases, if the competition is not that stiff in your area, yes, any old website will due.
Recently I saw a proposal for a vet in my area and my jaw hit the floor. A website designer / SEO firm had offered to buy backlinks for the doctor, comment on people's blogs, put out articles onto various other websites linking back to the target site, and put out press releases. This is exactly how NOT to rank a website. These are tactics that were used years ago to trick the search engines. Anyone who pretends SEO is a mystery and offers to game the search engines for you is ignorant and does not understand the damage that they will do to your business once your domain is penalized and blacklisted from Google. Having owned a brick and mortar company myself for 12 years I completely understand how vital a solid Internet presence is.
Wait, why do I need copywriting again?
It is funny, but half of the time people land on this site looking for copywriting they're not even sure why they need it. Some call it SEO copywriting. To be very, very brief: putting out relevant, helpful content makes your site topically relevant to search engines. Putting out content on a regular basis makes them visit you more often, kind of like a stray cat that revisits your home if you put food out each night for it. Finally, putting out great, unique content allows you to show up for all sorts of things people are searching for. If you would like a more in depth answer please read why your website needs content.
Why you should hire us to write your content:
In the rare event you find a quality SEO that understands the value of content, they are often lacking creativity and/or experience with animals. I volunteer on a local farm monthly, own chickens, goats, and have raised dogs myself. I am by no means a veterinarian and have no desire to be one; I can however research what clients in your area are looking for and put together content for your website that will get your business seen when your client is looking for your service. I understand the deep bond people have with their furry family members and will write content that appeals to them. My team members and I never, ever go out on a limb to offer incorrect information. We also have in depth knowledge of local search and social media.
Below is a picture of Aura, my female WGSL (West German Show Line) German Shepherd Dog. In 2012 I brought her to the United States from Neckarsteinach Germany and mated her with one of the top WGSL GSD males in the USA, and produced 2 litters. I learned so much about the subject my local veterinarian had invited me in to the laboratory where I was able to put a slide on the microscope and say "hey, the predominant presence of anucleate superficial cells tells me she is in cytologic estrus!" One of the veterinary technicians looked over at me, tilted their head to the side, and said "What the heck does that mean?" I informed them and a progesterone test confirmed that was the day I needed to breed her and off I went! (The stud lives 4hrs away and is a very busy dog that I only have access to for an hour). Anyways, I no longer breed dogs, it was just something I had wanted to do and had the opportunity to do so after selling my last company to pursue Internet marketing full time.
Should I hire an SEO firm that specializes in Veterinary Marketing to do this?
I have no intentions of trying to make my business (Telapost) look better by bringing down others, but, I have to tell it like it is. I am just not seeing anyone in the veterinary field that offers what we do here, which is REAL rankings that will actually grow your business. I have personally used all advertising except for television commercials and nothing, nothing is as cost effective as Internet marketing and search engine optimization, especially for service industries like this. I have personally studied and visited a plethora of practices and have seen every type of veterinary marketing out there and am extremely confident and comfortable working in this niche.
What about Local SEO?
Any package that I offer you is going to be targeted around the areas that you want customers from. Included in this package is local SEO. Showing up in local maps results is very important. We will populate all of the local citations with your information. The Google knowledge graph will show all of the data about your company so searchers see pictures of it, get the correct name, address and phone number, hours of operation and more regardless of which search engine they use.
How about Veterinarian Website Design?
As a local business you need to understand that over half of your customers are finding you in local search and searching via mobile devices. If your website is not responsive people are going to have a hard time viewing it. Google is now putting warnings in mobile search to let people know before visiting it that they may have a poor experience if they visit your website. I sort of predicted this would happen in my post why websites that are not mobile friendly should be penalized. Telapost is Latin for "The future of the web" and I have my client's best interests at heart when I put together an Internet marketing package for them. We staywell ahead of the curve here and are never playing catch up.
Do veterinarians need social media?
Your presence on social media may or may not be needed. A basic presence is always good but there are times when a social media presence can be detrimental. If you are just throwing up random pictures of cats on Facebook that nobody is actually able to see (now that your Facebook page's reach is nearly 0%) that is only wasting time. We can market your business on social media or even offer coaching to your staff members on ways they can use social media to stay in touch with clients. Discounts can be offered on Yelp, you can have a Flipboard magazine, you can use your Google Plus page (which you have if you liked it or not as it is now tied in with your Google Places listing), and the content we're producing via veterinary copywriting can be marketed (content marketing) on to social media if desired. It is important to understand that social media is not going to drastically help with your SEO efforts, it is however important to some veterinarians and practices.  If you'd like to read more about this please visit our social media marketing page.
Contact us today
We do not cold call or push our services on anyone; we can however grow your business with you. If you need someone working on your business while you work in it then reach out to us today.