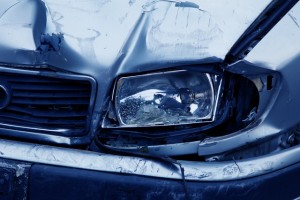 Over the years by working with personal injury websites I have seen every trick in the book. Nearly everyone who ranks for "car accident lawyer" in their city has entered into a grey area of SEO, sometimes intentionally, sometimes accidentally. Sites which break the rules come and go and people doing it right can get to the top and stay there for quite some time.
How To Rank
Each city and scenario is a bit different, so without going into too much detail, for a law firm to rank for this term they will need a strong backlink portfolio, time, and lots of great content, both on their blog, on their site, and especially on their accident page. The page itself should be comprehensive, built for humans, and over 1,000 words. Bigger is often better, especially on high ranking pages.
Surprising reasons attorneys want to rank for this term
I once assisted in ranking an attorney in Los Angeles for the term Los Angeles Car Accident Lawyer. About a week after reaching his goal he stopped paying me. This was the best thing that could have happened- I put the word out that I was available and within 30 days I picked up a new client who did not whine and complain every 3 days of his journey. It was a learning experience many of us SEOs go through; everyone deals with crappy clients, even injury lawyers. But the point here is that some lawyers in this niche are unethical. This brings me to my list:
Unethical lawyers. These people cut every corner possible. If they are a pain in the butt when it comes to SEO you can rest assured that they will cut corners in their client's cases. This may involve settling too early or not paying other experts in their client's cases such as certain types of investigators or expert witnesses.
Other lawyers. I have also had lawyers in Chicago, Dallas, St. Louis, Miami, and New York City ask me about ranking for this term who were not injury lawyers. They were DUI or family lawyers. Why did they want to rank for this term? Referrals! If they can refer a live case over to an active injury lawyer they get a commission. This is fine- it just makes the term more competitive.
Real injury lawyers. Of course, true injury attorneys want to rank for this term so they can get more cases. New lawyers like car accident cases because they can be easy to close, or at least, easy compared to cases which are not so open and shut, and experienced lawyers like these cases as well for more obvious reasons.
Examples
On of the best recent examples I have seen is Attorney Allen Vaysberg's page. He currently has the most comprehensive and in depth page on car accidents in Los Angeles, and you can see it here: Los Angeles Car Accident Lawyer.
Another example may be seen here on this interview I did with Northern California Personal Injury Attorney Ed Smith, the owner of AutoAccident.com. Read the interview here.
Take a look at other niches. Lawyers get wrapped up in the world of law and duplicate what their competitors are doing. Check out my growing list, Awesome Website Content Examples, where you will find awesome examples of (drumroll) website content. Here I cover everything from bulk ammunition to Scorpion hot pepper sauce, with a little bit of real estate and plumbing mixed in.
Need Help?
I attack everything from small cities to LA and Chicago. Contact me today to see if I am available in your city or not. I do work with several law firms around the country. I am available for long term projects and have a staff of full time employees on hand who work tirelessly to help you get ranked and stay there.