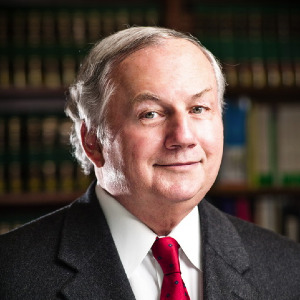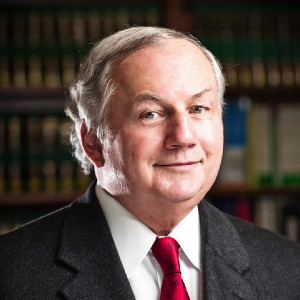 Today's content interview is with Personal Injury Attorney Edward A Smith. He is the founder of AutoAccident.com. His practice is The Law Offices of Edward A Smith. He has a 10.0 "perfect" AVVO rating.
Ed is possibly the most "personal" personal injury attorney I have met. You can see his story and why he loves what he does on his website: Sacramento Personal Injury Attorney Edward A Smith.
When I first met Ed I was astounded and elated to discover all of the unique content he has produced and is producing on his website, on his personal injury blog, on TV, and in his books such as The Ultimate California Auto Accident Handbook and the California Motorcycle Accident Handbook.
In addition to his Main site, Ed has several niche injury sites working for him including  www.rsdattorney.com and several sites dealing with cervical and lumbar disc injuries.
This interview is part of an ongoing blog series: Great Examples of Business Website Content. Below is our interview with Ed Smith.
An Interview With Ed Smith
How has content helped with your success online?
I learnt from my mentor, Jay Abraham, many years ago that the first  person to reveal the inner workings of a business fully and completely is likely to wind up dominating that market. Famous Adman Clyde Hopkins was the first to embrace this concept for Budweiser Beer, the Beer that made Milwaukee famous. He explained in great detail how Bud made their beer from Mountain Spring water, processed it over 37 times and did various other things to give  it a natural, authentic taste.
Truth is, most other beer companies did the exact same process with their beers, but Bud was the one via Clyde that talked about it.
I've tried in every way I can to take a page from Clyde's book. I have taken every opportunity I can to reveal the Secrets behind what good personal injury lawyers do.
When people call you, do they say "I found you on Google"?
Occasionally, though more frequently they say they found me on the Internet, or Yelp or were referred by a friend. Although we all like to know where clients find us so we can pay more attention to those sites, I think we need to come to terms that clients often don't recall where they found us. They call call me from anywhere… I don't care… So long as they call.
Just keep on publishing any interesting insights you have in as many places as you can. Eventually, they will find your business.
When you started adding content to the web, did you consider it "content marketing" or was it because you just have a passion for what you do?
Never heard the term "Content marketing" til recently. I just wrote about subjects as I'd talk to a friend about them. I found things that were interesting and tried to put them out there in a way that was straightforward and interesting.
Looking back, would you produce more or less content?
Well, I don't "Twit" and I think some content is crap. I only write when I have something I really want to write about. If it's not worth mentioning to a friend, I don't write about it.
Has content ever benefited you in any unexpected ways?
Sure, its got me dates, had judges and expert witnesses I didn't know call me, and even led me to take on cases in out of state jurisdictions. My website is in California, but because my content is broad, I get responses from all over the U.S. and occasionally outside of the U.S.
Has content always been the most cost effective way to get new business? Is it now? If not always, when did this change?
Writing is one way to get business. Referral systems are also great if you work them. I don' t rely on any one source for clients.
Content, Referral Systems, TV, Parties and Social events… They all work if you work the plan…
What is the best part about being a personal injury attorney?
Strangers often become friends. I often spend 4 or 5 years with a family where there is a serious injury. During that time, I'm exploring new vistas in Law, Medicine, Psychology. I'm visiting clients and their families at their homes. We're building a trusting relationship together. I have the best job in the world!
My Takeaway:
Great personal injury attorneys get leads in multiple places. They can benefit from excellent and unique content that shows up in Google search. Ed's content has obtained him calls from all over the world; I have seen this many times with sites that have lots of great content.