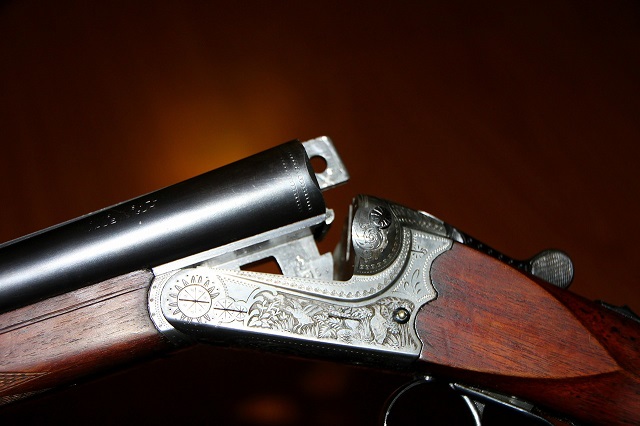 Across the Internet are probably tens of thousands of people and firms who would be thrilled to charge firearms and ammo dealers and manufacturers for "SEO" and Internet marketing. What local dealers and manufacturers need to understand is to hit their target they need content. People search on the Internet looking for you and the more opportunities you give them to find you organically the more traffic you are going to end up in your customer's crosshairs.
Use a shotgun, not a BB gun
If the Internet is your target you need a shotgun spread, not a BB gun. Coming up with unique content and articles for your website presents new opportunities for people to find you.
Local dealers with a Federal Firearms License (FFL) and a retail storefront may concentrate on their local search results by Google, especially if there are multiple dealers in their area or if they are trying to compete with a big box store. These local pack results are often influenced by reviews and the general authority of the domain. This changes often but as of January 2015 gun dealers are getting a "1 pack" maps result in Google local search. If you'd like to learn more about this recent change please see my page on the Google Pigeon July 2014 update.
Manufacturers, nationwide dealers, and online ammunition sales websites can always benefit from ranking in search. These niches can become very competitive so sometimes certain forms of content marketing are needed in addition to content creation and SEO. While waiting for "money pages" to rank, use a shotgun. Answer people's questions, host a forum, create as much content as possible around your topic be it hunting rifles, reloads, defense rounds, defense rifles, or handguns.
Places online you can't advertise
Organic search is always extremely more effective that paid ads. The great thing about PPC is you can turn the ads on and people are seeing them in 19 minutes. However, PPC usually stinks. You'd probably think I was lying if I told you just how much more effective showing up in organic search is when compared to PPC so I'll just leave it to your imagination. I CAN say I used to own an IT firm and while my budget wasn't huge I was able to reduce my ad spend from $24,000/yr to $0 after I had enough unique content on my site. Heck, people offered to pay me for ads.
Anyways, I remember back when eBay prohibited guns and ammo, opening the door of opportunity up for sites like GunBroker.com. And I'm aware that Google banned ads for handguns, rifles, shotguns, hunting guns, functioning antique guns, airsoft guns, paintball guns, bb guns, gun scopes, ammunition, ammunition clips or belts.
Firearms SEO & Content
If you are reading this page you likely already have some understanding of how content & SEO go hand in hand. If not, to make a very long story shorter than it should be, essentially I believe in the 3 pillars of SEO which is the authority of the site, the onsite SEO, and the content. You can build authority with content and a good content architecture- I have done it dozens of times and have the references to prove it. Local dealers would be fairly easy to rank and someone like a manufacturer would require some more effort.
Ammunition SEO & Content
There are all sorts of people trying to rank for terms such as "cheap 9mm ammo". There are also a whole lot of people out there discussing the best place to buy ammo on forums. This makes this niche a tough one. Exposure can definitely be had via content but nothing that is going to happen overnight. Does this mean you should avoid it? No! Someone is going to be there on the front page, will it be you? It can be achieved for those willing to make the investment. LuckyGunner is a perfect example of someone who uses great content to rank well in search. The people here are genius and they even outrank Cabelas & CheaperThanDirt for terms like 9mm ammo.
Conclusion
FFL's & manufacturers can indeed rank in search using a ethical and holistic strategy called unique content. If you need assistance with this, it is going to be tough to find someone with firearms and knowledge who understands how SEO & content work together. If you do need someone who is an SEO expert, can write content, and is a gun enthusiast feel free to contact me here. If you want to start making your own content I am available for consulting.