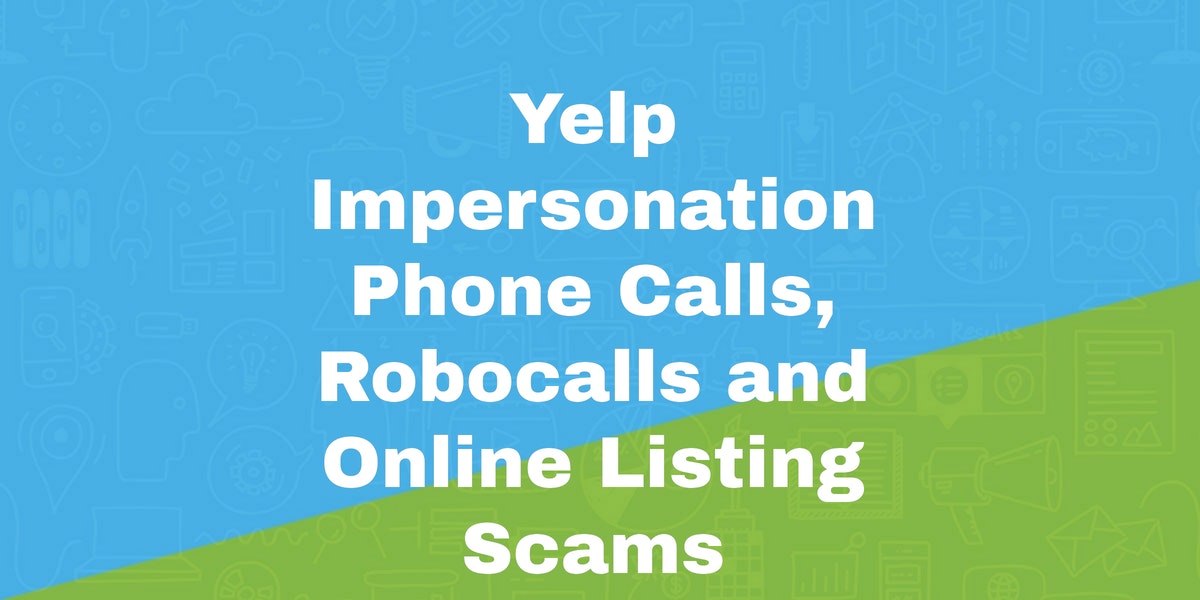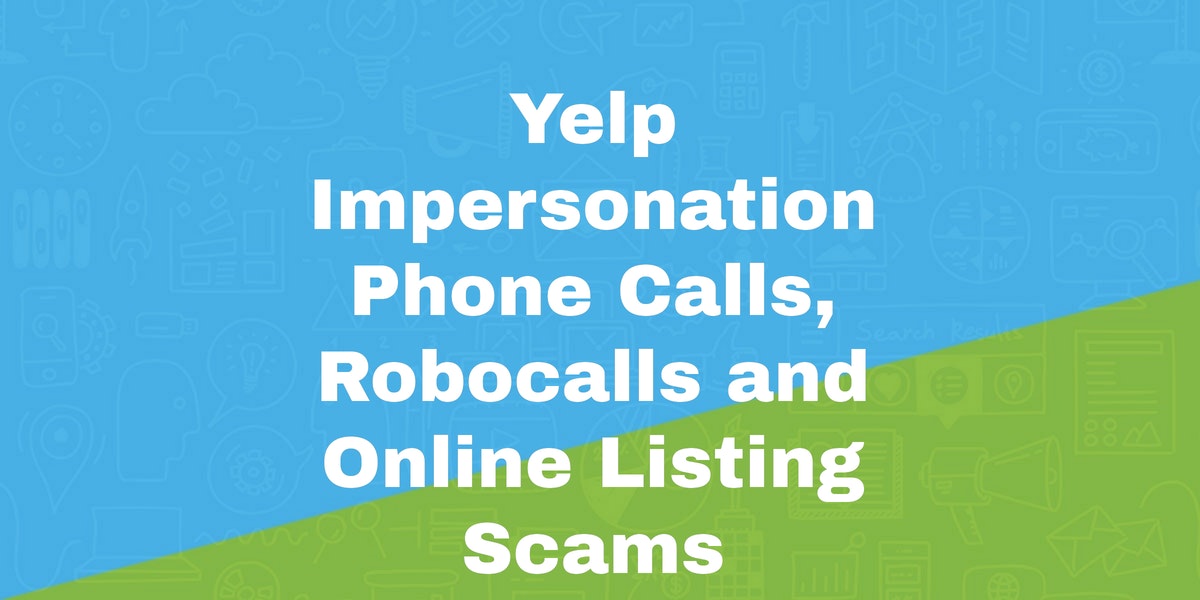 In December 2018 a wave of automated robocalls began hitting business owners across the USA. The Robocallers pretend to be Yelp. This is called an "Online Listing Scam".
The call:
Click here to hear the audio of the call I received:

The call I received came in from 704-200-9872. They likely used this number since it's a North Carolina number from a Charlotte Area Code (near me). Audio Credit goes to NoMoRobo for recording the call and having information on the 704-200-9872 number.
The automated message says:
This is an important message regarding your Yelp listing. It has come to our attention that there may be one or more negative reviews that are poorly affecting your business. Make sure your Yelp listings are optimized and enhanced to attract more customers. Press 1 to speak with a live rep to protect your reputation now, or press 9 to be removed from the list.
Why this sounds like Yelp
Note that while the call is misleading and deceptive, they didn't actually state that they were Yelp. This is extra tricky because Yelp DOES talk to business owners trying to sell them services.
@yelp If I have to talk to talk to someone about advertising one more time I'm going to blow my brains out…

— daytonohioscumbag (@daytonohioscum1) November 30, 2018
Their timing couldn't be better. This scam has come right one the heels of a massive algorithm change. Business owners are HOT as their reviews are being absolutely slaughtered by the Yelp "recommendation software". Be sure to check out the comments on that page.
If you've ever advertised with Yelp, you'll find that the message above does sound a bit like them. And, of course, if you haven't ever advertised with Yelp, you could be tricked into thinking that it's a legitimate call (they never say they are Yelp, but they never say they're NOT Yelp).
The Online Listing Scams
Online listing scams are often illegal, but they're nothing new. Sometimes, companies are just careful enough about their wording where they aren't actually breaking any laws.
I've written before about companies pretending to be Google. I haven't completed the scam Yelp call, but it's pretty safe to assume that they want to charge people $100 – $200/mo for either a "top placement" or "Yelp optimization".
Make it stop!
If you're receiving this call, make sure you're on the National Do Not Call Registry (I'm on there and I get the calls anyways). You can also report the calls to the FTC.
Please comment below.
Did you get a call from a Fake Yelp Representative?
If so, please feel free to share the phone number they used. If you stayed on the phone with the caller for any length of time, we'd also love to know precisely what they are selling and how much they are charging.