On June 14, 2018, I noticed the new Video Carousel in desktop search results.
This first rolled out to Mobile search results around the same time we discovered that Interesting Finds rolled out, in late May.
Yes, videos have shown up in Google search results for a very long time, however, in this case what is brand new is the video carousel.
Here's a screenshot of the video carousel I saw while looking up the Porsche Taycan, Porsche's new EV: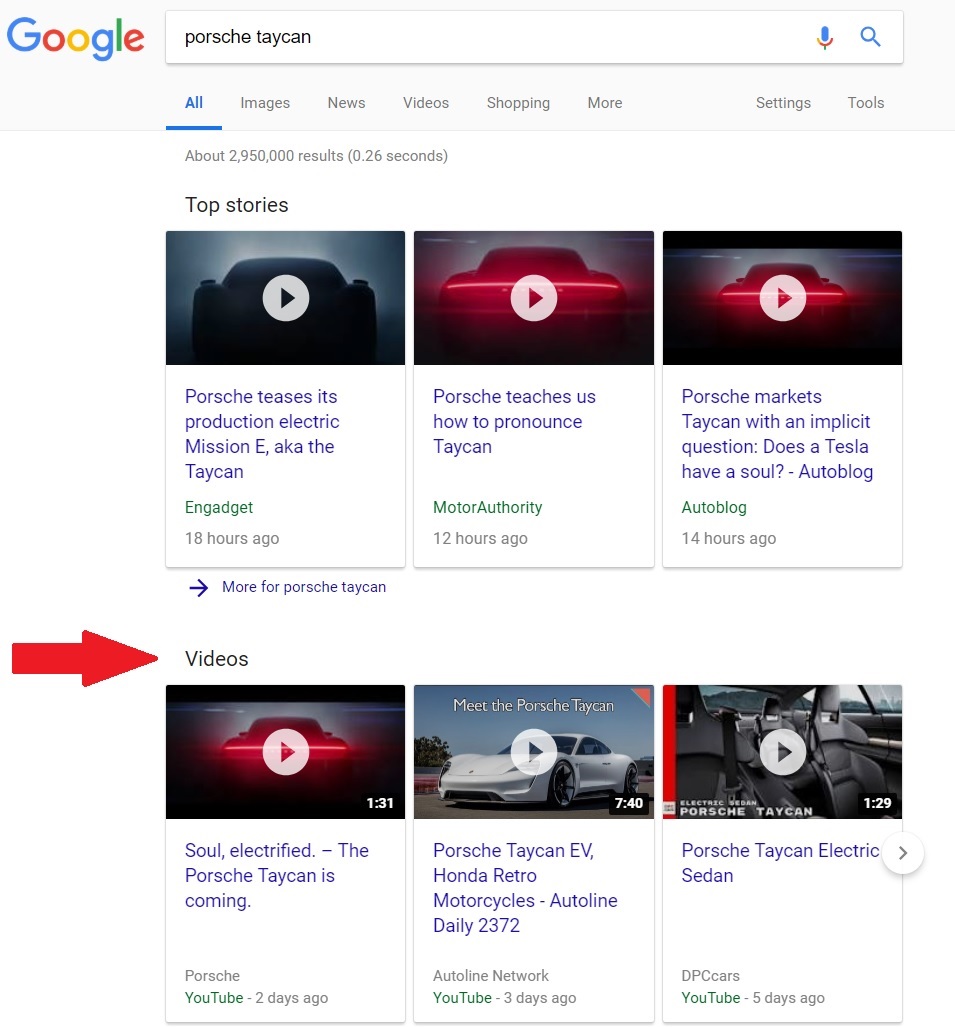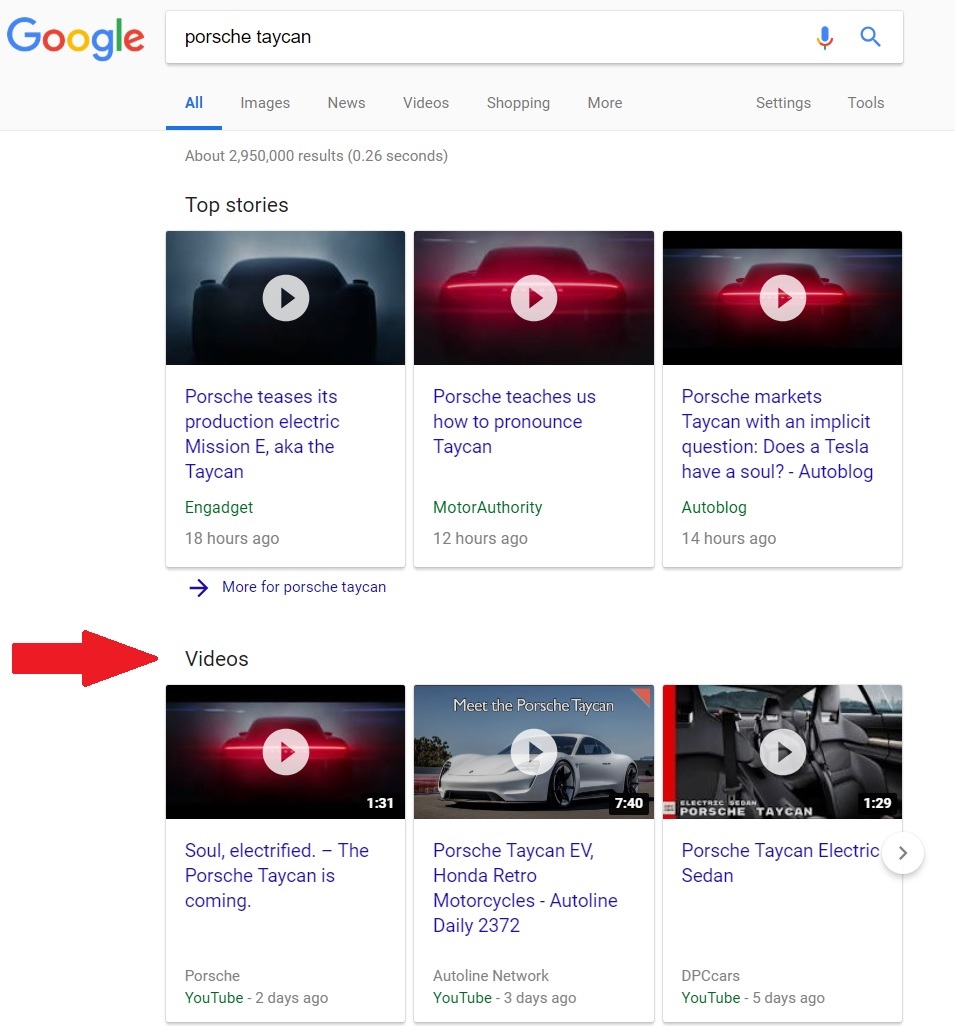 ALERT: This affects local results!!!
You won't find this information anywhere else on the web. In some cities, for some business types, the videos carousel is displaying directly underneath the local pack and above organic search results.
When I first discovered this in Mobile search, I warned a couple of clients and urged them to craft videos dedicated to their keywords. In less than two weeks time, the desktop search results are now being infiltrated by the video carousel.
Content, content, content!
For some searches, businesses and websites now have an opportunity to show up in:
AdWords Ads
The Local Pack
The Video Carousel
Organic Search Results
Blog Content in Interesting Finds
Top Stories (for certain types of content)
Webmasters serious about getting traffic from page 1 results need to focus on a variety of content. The video carousel and the Interesting Finds section act completely differently than organic results.