On Memorial Day, May 28, 2018, I saw something new in Google's Mobile Search results which I found very interesting – a new feature called "interesting finds"!
The new feature highlights content off of websites, including blogs on business websites. Here's a screenshot of what the new feature looks like on my phone: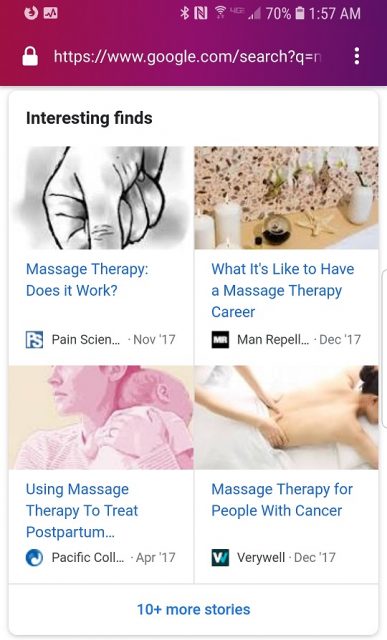 Apparently, Google tested this feature back in April.
Here's a quick video I made about it:

Key takeaways:
Content displaying does not rank on page 1
Content displayed is content Google thinks may be relevant to the searcher's intent
This feature is only on mobile (right now)
AMP does not influence or trigger this at all
I am seeing "interesting finds" for a very wide variety of keywords including local businesses when there is enough demand.
What do you think of "Interesting Finds"?
As time allows I will play with this new feature some more and update this article. In the meantime please feel free to let me know what you think of this new feature.
I create content and do SEO for law firms, small businesses and companies worldwide. I have been generating traffic online since 1992. I have owned multiple successful companies. I'm an organic eater, nature lover and German Shepherd owner. Feel free to
contact me here
.