I love Surf City; it is like my second home. I spend 4 – 5 weeks each year here at Topsail Island, which is not nearly enough.
I also create content for real estate brokers. If you are a real estate broker looking for content for your website or content for your blog please feel free to reach out to me. I have multiple references available from established brokers with 15 – 30 agents.
If you are a real estate broker serving Surf City, Wilmington, or any other Coastal area of North Carolina you would be smart to create content for the web. Content produces visits to your website. When people land on your website, some of the people inquire about purchasing or selling a home. These are excellent leads.
Now that we have that out of the way…
How does content marketing work?
You can ask 10 content marketers what content marketing is and get 10 different answers. Some of the more inexperienced marketers usually push social. While social media can be effective for certain niches, an experienced content writer can write for the web in a way that people and search engines love.
For my Brokers, I answer the questions that their potential clients are asking in Google search every single day.
I also build out large, informative pages surrounding cities, communities, and housing developments with text, images, and video.
When I run out of ideas, I set up a video camera in their office and interview them for an hour, asking all sorts of questions. I can usually make around 20 YouTube videos and 30 articles out of this, making it only necessary a couple of times each year (if they're up for it). Video is wonderful for real estate agents- people tell my brokers all the time "I feel like I knew you before I even met you!".
Questions Real Estate Brokers Can Answer
I was not born a great writer, nor do I consider myself the next Edgar Allen Poe; I do, however, have an insatiable curiosity. I usually want to know things that other people are also wondering. It never ceases to amaze me how often I Google something and there is no answer. I call this the content drought. There are so many questions that people want to know about the coast and coastal properties. It never hurts to answer questions of vacationers, either; after all, most people buying a home here have vacationed here and fallen in love with the place, right? Anyways, here are a few questions brokers can answer, just off the top of my head, although I could go on all day. Literally.
Do beaches allow fires?
Can I drive on the beach?
Are there sea turtles on the beach?
Do beach houses have basements?
Beach house with a swimming pool
What is it like to live on Topsail Island year round?
Can I pick blueberries outside of Burgaw?
Which neighborhoods are in the Topsail Middle and Topsail High School District?
Which beaches have lifeguards?
Am I going to get bit by a shark?
How far from the coast does the salt damage end?
Does Topsail Island flood? Can I get flood insurance?
Should I have a sewer camera inspection before buying?
Can I rent my house out?
Buying investment property at the beach
Why is Wilmington rated 1 of the top 10 cities to buy real estate?
Can I rebuild my home if it is destroyed by a hurricane?
Is Wilmington a good place to start a small business?
Which beaches are in New Hanover County?
Are there alligators?
What Island Communities are there besides Kure Beach?
Are there good seafood restaurants in the area?
Should I just buy a condo?
Can I get a mortgage on a second property?
How much does a beach house cost?
Which beach is the least crowded?
Are there any nude beaches?
What is happening on Topsail Island with the dredge?
Why does the water in Brunswick County brown?
How are Surf City real estate brokers currently advertising?
While traveling around Pender County I see the traditional forms of real estate advertising, such as billboards.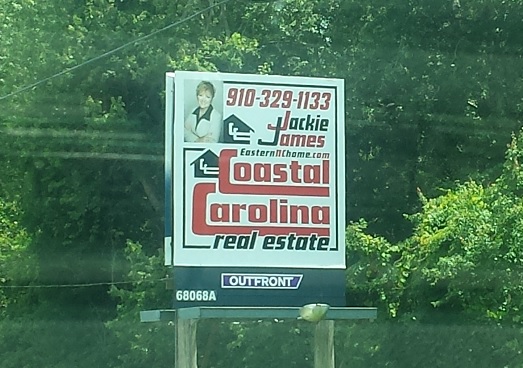 I understand billboards are valuable, I even own one that I lease myself. I was once one of these people- I owned an IT firm in Raleigh and tried AdWords, PPC, direct mail, and more. I was a guest speaker on radio shows, and even used the yellow pages and social media. I was able to cut all that stuff off once my content was being discovered in search.
While traditional forms of advertising may be cost effective and a good method to reach local sellers of beachfront and other property in and around Surf City, I'm sure many of the buyers live nowhere near the beach and aren't going to see those signs. In fact, I am looking to purchase property in the area, and when I'm monitoring property, it is via the Internet.
The current state of brokers online in Surf City & Wilmington
One brokerage in Surf City has decent content and that is Intracoastal Realty. They have a great location in Surf City as well. Still, they could use an ongoing blast of content. I could easily be the most effective working with a company like this. Or, I could help a competitor get a big slice of the pie, too. There is absolutely no doubt in my mind that Intracoastal isn't obtaining 4x the leads from buyers as other brokers in the area.
Others I see in search results include Lewis Realty Associates, Island Real Estate, Ward Realty, Century 21, Seashore Realty Group, Inc.
Over in Wilmington, I am just not seeing much competition at all. There is a huge opportunity here. Network Real Estate (NetworkWilmington.com) has at least built out pages for communities in Carolina Beach, Wilmington, Kure Beach, Monkey Junction, Ogden, Porter's Neck, and Wrightsville Beach.
Coldwell Banker / Sea Coast Advantage (www.seacoastrealty.com) has some small pages built out for cities. I actually prefer building out city resources as opposed to community resources, afterall, does anyone moving to the area know the names of communities? They have pages built for cities in New Hanover, Brunswick, Pender, and Onslow County. Very cool.
What about SEO?
As a broad generalization: Links increase the power of your website and reach of your content.
Unfortunately, a lot of people don't want to go start a blog and link to you just because you get a cut of them buying or selling a house. J
When people find valuable content they occasionally link to it. This is holistic SEO. There are other ways to build a few links to your site but real estate brokers and agents can really benefit from a holistic approach and make it a reality.
Other content ideas
Forget the local competitors- watch real estate on the West Coast. Speak Spanish or Chinese? Translate your site or think International. Take better pictures. Shoot videos. If you want to know what will work on the Atlantic Coast, check out the Pacific Coast; they are usually 1 – 2 years ahead of us. Here's some shots of homes for sale in San Clemente, CA: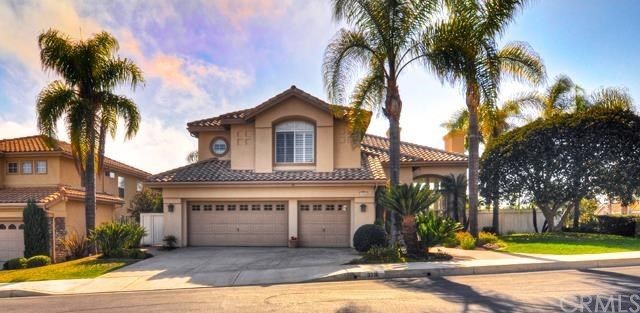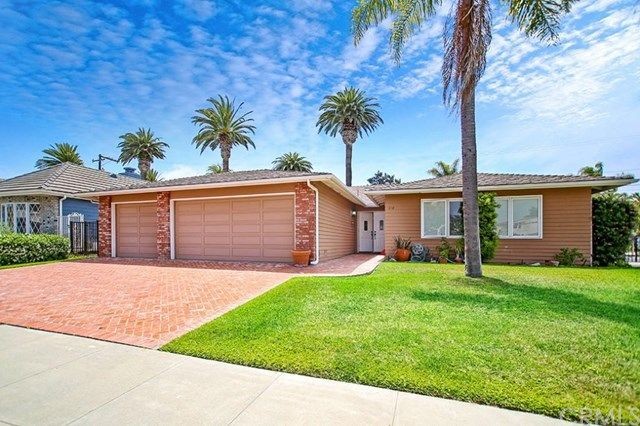 Recap
Write good content that answers the questions which your potential clients are searching for. Profit. If you don't have time to do it, hire someone who is great at it.