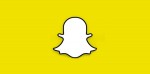 Over the course of the last six months I have immersed myself in the Snapchat app. I first heard about Snapchat in October of 2012 when many UNC students were tweeting to "Snap them". As with most popular social networks, it all started with college students. Today, Snapchat gets over 4 billion video views per day; as many as Facebook. From personal experience, I can tell you there is no other social app that has the engagement of Snapchat. I receive 100 views on a story post in less than five minutes. Within 24 hours, my Story posts accumulate over 4.5k views. I publish a dozen or so additions to my Snapchat Story per day which equates to over 1.6 million views per month!
After getting this much engagement I decided to publish an eBook on How to Get More Snapchat Views and Followers. This book explains 28 ways in which you can market yourself to get more engagement on Snapchat. Some of these strategies require quite a bit of creativity and effort. If Snapchat users take the time to consume the entire book and put these strategies into practice they will likely double their views in less than a month.
Becoming "Snapchat Famous" has truly changed the way I look at social media. I am able to ask a question or post a video and get an immediate response. If I ask the question "Chipotle or Panera" for lunch I will get over 50 responses in the time it takes me to pull out my credit card. This type of engagement is nowhere else on the Internet. I have tried to replicate this on Twitter, Facebook, Pinterest, Instagram and even Google Plus. Yes, I know, Google Plus was never a thing.
If you are new to Snapchat and are looking to get more story views or followers check out my eBook. If you want to better learn to use the app the book will be helpful for that as well. I will be hosting an ongoing discussion at this link. You can also go to r/snapchatviews to discuss ways in which you have successfully increased your story view count and total followers.
Latest posts by Jesse Wojdylo
(see all)