Just after fruit went viral on Snapchat, people began posting animals, colors, and candy bars to signal their relationship status.
Here is a complete list of the animals people are posting on Snapchat and what they mean, according to the image below and various forums online:
Horse = Single
Cheetah = in a relationship
Whale = It's complicated
Monkey = It's complicated
Octopus = I don't know any more
Lion = I like someone
Rabbit = Can't find the one
Pig = No one is cute at my school
Dog = I don't want to commit
Bird = I want to get married
Frog = Married
Mouse = The better half
After putting up the fruit article covering cherries, blueberries, bananas and rasberries, etc, the questions began pouring in about the animals. I was able to dig this up online, thanks to imgur: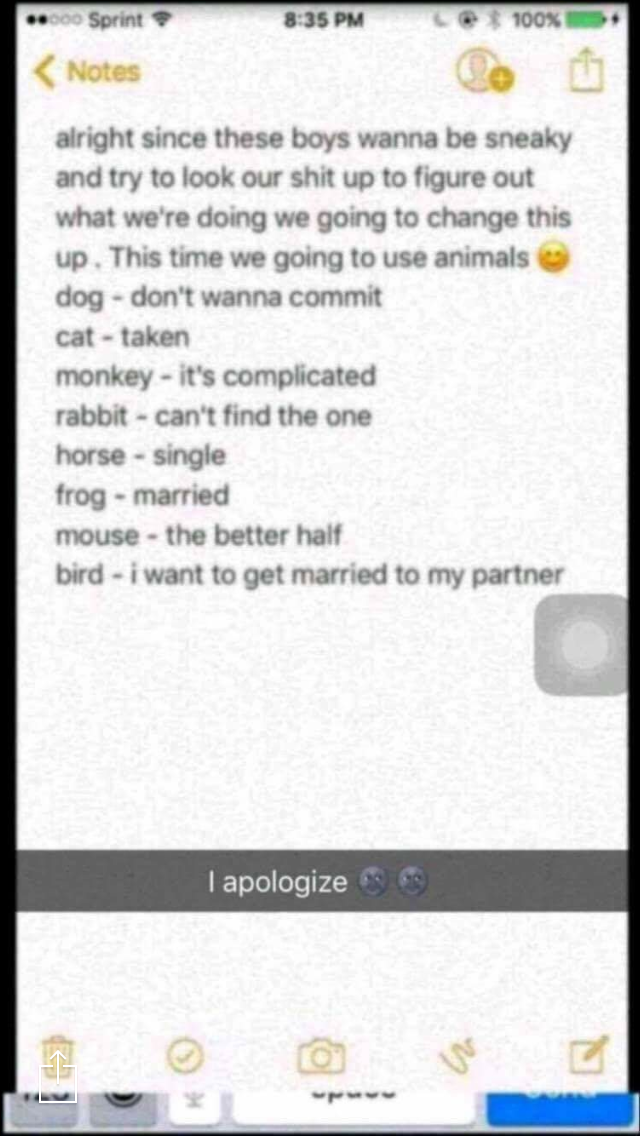 Sometimes the animals are posted on Snapchat as either text or as an emoji. Here are the emojis in case you needed them. Please note that they look different on different devices:
Horse 🐎
Cheetah
Whale 🐋
Monkey 🐒
Octopus 🐙
Lion 🦁
Rabbit 🐇  🐰
Pig 🐖
Dog 🐶
Bird 🐦
Frog 🐸
Mouse 🐁 🐭
I create content and do SEO for law firms, small businesses and companies worldwide. I have been generating traffic online since 1992. I have owned multiple successful companies. I'm an organic eater, nature lover and German Shepherd owner. Feel free to
contact me here
.