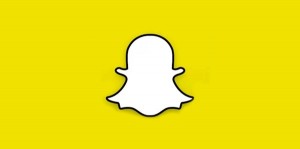 This week it was announced that the massively popular app Snapchat will be "blocked" at Wake County Public Schools. This isn't unique to Raleigh; Snapchat has been banned from school's WiFi all over the country.
Can schools even block apps to begin with?
I'd find it extremely bizarre if most students do not yet have a workaround set up by now, but, maybe they don't, as many are complaining on Twitter to @WCPSS. This begs the question: Why not? I was setting up VPNs 25 years ago… Just sayin'…
Schools can block any app or website which uses their WiFi.
Also, people can simply use their own data connection.
It is also fairly easy to configure a VPN and keep on using a school's or company's wireless. A VPN allows data to tunnel through an Internet access point and then access another network, then THAT network accesses Snapchat. Some people use free VPNs, some people set them up at their home, and others rent a VPS (Virtual Private Server) online to host their VPN which costs around $1 – $2/mo if you shop around.
No, apps like Snapchat can't be stopped. In reality, they are just going to become more and more popular by the minute.
Also, Google Fiber is coming to Raleigh. Many companies, Google included, are considering serving up city wide Wireless access when they roll out Fiber.
Yik Yak, Snapchat, Instagram and many others are here to stay, like it or not.
Should Snapchat be blocked?
I believe that Snapchat is perfect for teens. In real life, when I am working, people are talking to me, I have an instant messenger going off, faxes coming in, 2 cell phones, emails beeping, notifications pinging, and snaps being snapchatted to me. That is what goes on in the real world. Should students even be asked to sit quietly at a little wooden desk for hours on end in the first place?
That said, maybe banning Snapchat from the public WiFi is a good idea.
What do you think?