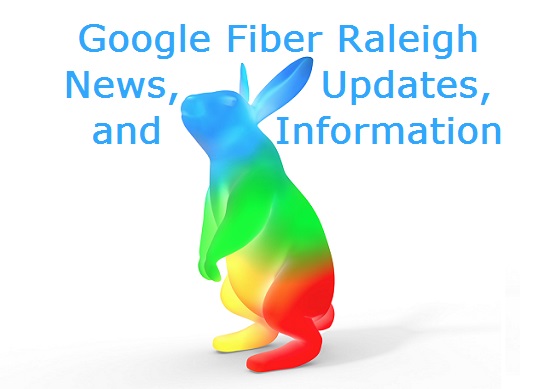 This page has the latest Google Fiber news and information for Raleigh and RDU including Chapel Hill, Cary, and Durham.
What is Google Fiber?
Fast, affordable Internet & TV.
Internet: Google Fiber offers Gigabit Internet that is around 200X faster than most of today's current "high speed" offerings from companies such as Time Warner. Even on a high speed connection what takes 9 minutes may be slashed to as little as 3 seconds.
Television: Google Fiber offers crystal clear HDTV, an awesome DVR tat can record 8 shows at once and literally smokes DVRs from other companies, apps for remotes, and much more.
Google Fiber Raleigh Timeline of Events
How much is Google Fiber?
Gigabit Internet: $70/month
Gigabit + TV: $120/month
Basic Broadband Internet: FREE! $0/month (for up to seven years starting from the date your address was first connected to the Google Fiber network for any person) + $300 construction fee
Google Fiber TV Stations
In Raleigh-Durham / RDU the channel list is going to be quite extensive.
Google Fiber Resources
I create content and do SEO for law firms, small businesses and companies worldwide. I have been generating traffic online since 1992. I have owned multiple successful companies. I'm an organic eater, nature lover and German Shepherd owner. Feel free to
contact me here
.