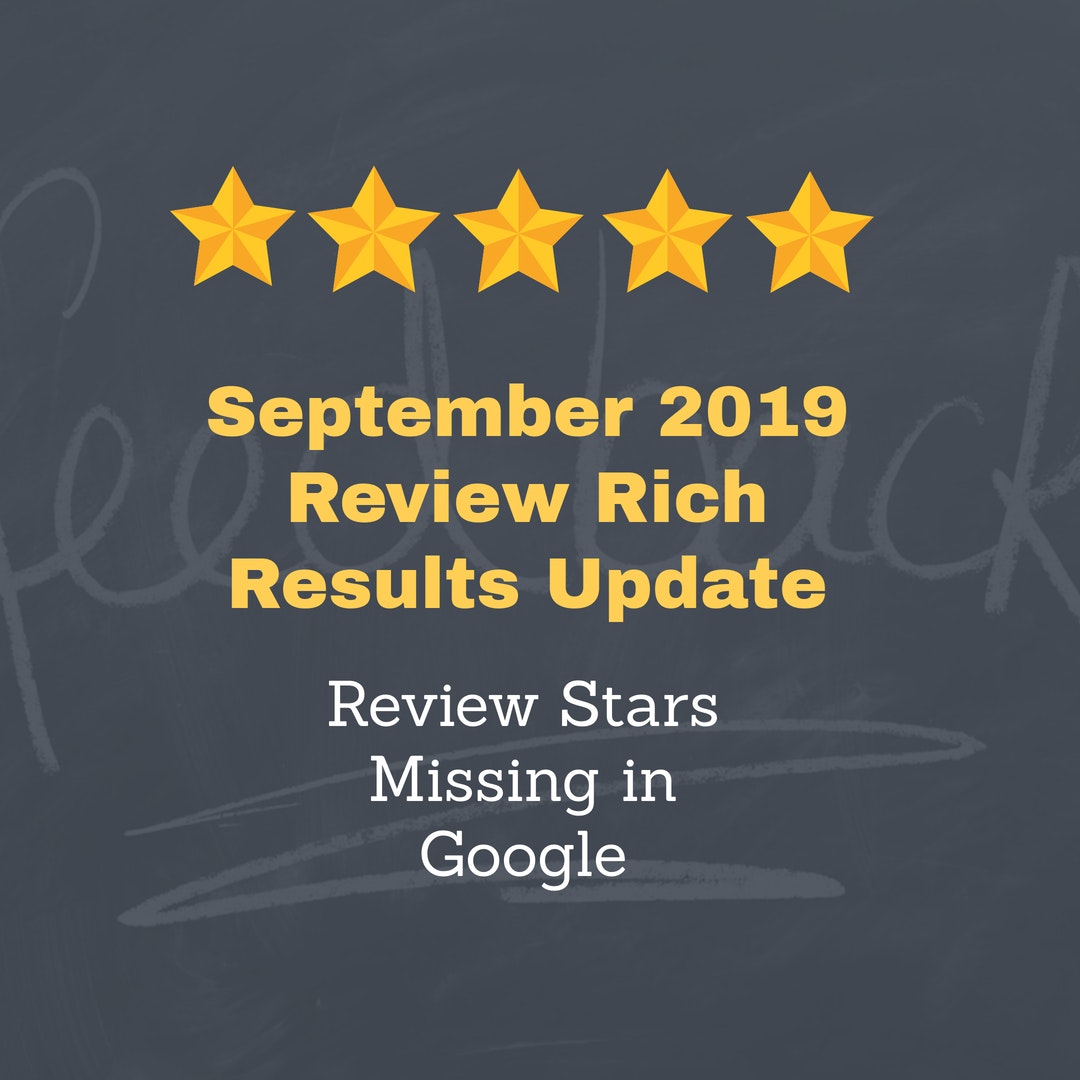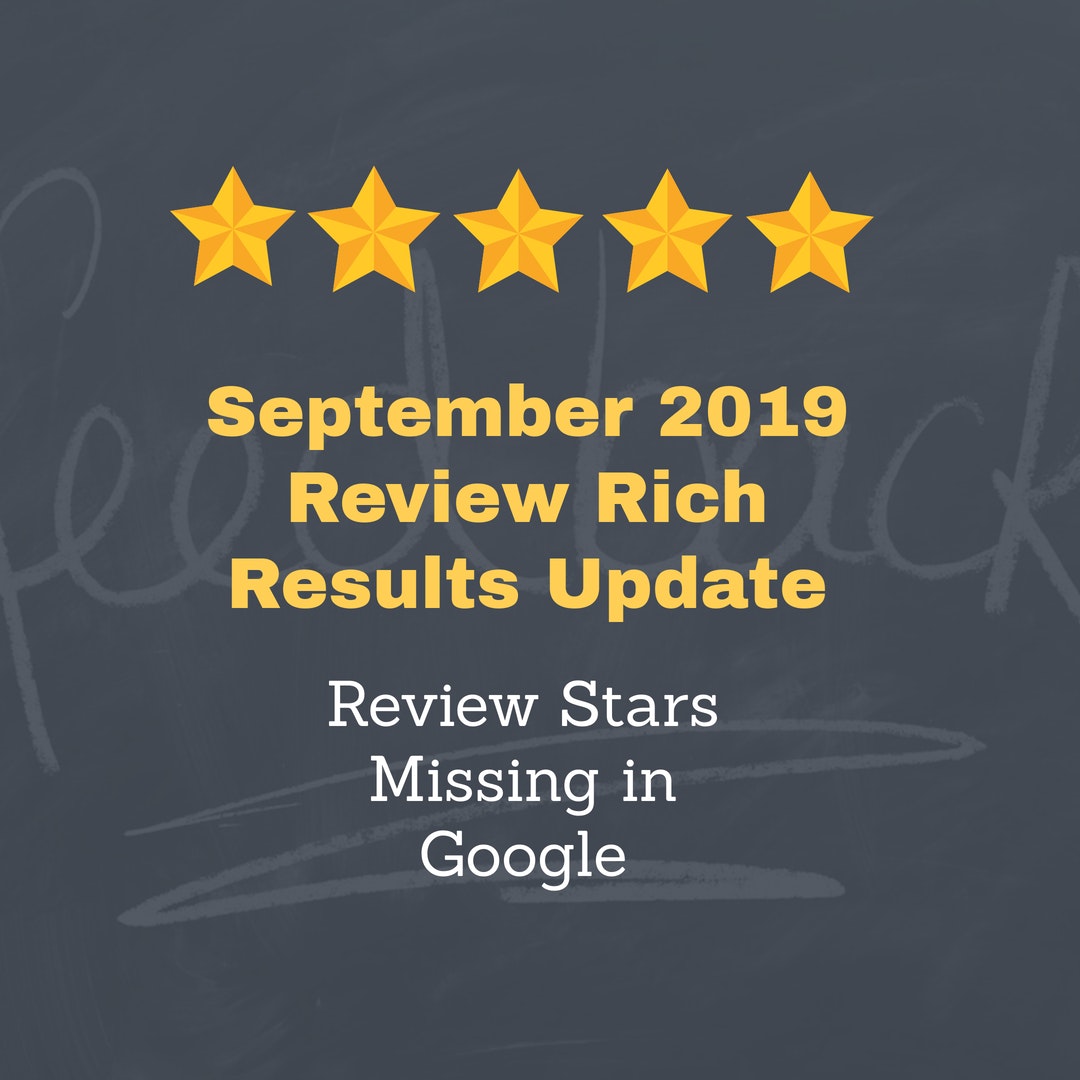 Google is no longer displaying review stars in search results for local businesses. Most websites lost their review stars in Google's search results in September 2019. Google is calling this the September 2019 Review Rich Results Update.
The problem: Misleading Review Stars.
I don't often pat myself on the back (well, maybe I do)…
In March 2015 I wrote about how businesses are abusing stars in search.
Then in 2016 I wrote an article about why the review stars should be removed in search.
The reason? They're self-serving (and often misleading).
Any business with a website with enough authority could easily add schema markup to their website to display stars in search results.
However, some websites displayed them, and others didn't. For some sites, the reviews showed up inconsistently. None of this ever really followed the rules. And, some people simply made up numbers.
As an example: I work with several personal injury attorneys and law firms, and, unfortunately, I have repeatedly turned this site in to Google for years and nothing was done about it. They most definitely did NOT have 1,009 reviews:

Clear answers.
Google's announcement left most people confused, so here's the deal:
Business websites using LocalBusiness / Organization schema and AggregateRating markup or Review markup are no longer eligible to display review stars in Google's search results.
The technical name for "review stars" is review snippets. Sometimes Google calls review snippets "review rich results". Regardless of what you call them, they are gone.
This applies to websites using embedded code, even if the reviews are visible.
This applies to sites displaying first party reviews, and/or sites displaying third party reviews, even if the reviews are being displayed via a review widget which imports reviews directly from a source such as Google, Yelp, Facebook or TrustPilot.
Here's something from the announcement which made the most sense:
To make them more helpful and meaningful, we are now introducing algorithmic updates to reviews in rich results. This also addresses some of the invalid or misleading implementations webmasters have flagged to us.
September 2019 Review Rich Results Update Rollout:
On 9/17/2019, many people claimed the rollout was complete. This was incorrect. Here's a timeline of events:
September 16, 2019: Google announced the change.
September 17, 2019: Some sites lost review snippets.
September 23, 2019: A huge chunk of sites lost review snippets.
September 24, 2019: All the sites which lost snippets gained them back!
September 25, 2019: All the sites from 9/23 which lost their snippets lost them again.
October 2019: Around the time of the October 23, 2019 algorithm update, some sites began receiving review stars again.
November 2019: I have documented the return of review stars here.
A Starmageddon hack?
Time will tell if people go back to abusing review snippets once this "Starmageddon" update is completely finished rolling out.
I'm not going to document it here and I don't care to test it, however, I see ways this could very easily be gamed. I would not do that or draw negative attention to yourself online.
Bing it on?
As a note, Bing still displays stars in search (if you haven't heard of it, Bing is Microsoft's search engine).
I suspect Bing may follow suit. They usually do, but, it often takes them about 6 months to catch up.
September 2019 Review Rich Results Update FAQ:
I have questions. My clients have questions. Here are the most popular questions I've heard:
Will I lose click through rate (CTR)?
Yes. There will be a loss of click through rate, and a loss of traffic. I have one client who lost their stars 9/18. After seeing the traffic for 6 days, their traffic is down only about 10%. However, they have pages getting traffic that isn't generating leads, so who cares if the traffic is down a little. Their local pages rank well, and with a level playing field, they should not have a reduction in leads.
Can I be penalized for displaying user reviews on my site?
No. The update simply removes the review snippet in search results. If you have a review widget on your website, it's great social proof. And, Bing. You do not need to remove review widgets. Google's announcement specifically states "You won't get a manual action just for this. However, we recommend making sure that your structured data matches our guidelines."
Will review sites still display stars?
It appears that sites, such as Yelp, will continue displaying stars in search if someone searches for your brand name. In the world of hotels, this may include Orbitz, Hotels.com, Expedia, etc. In the world of lawyers, this means Facebook, AVVO, BirdEye, Yelp, Martindale and lawyers.com, etc. Of course, this varies by industry / vertical.
Please share your thoughts below.
Are you happy the review stars are gone? Upset? What do you think? Have you had a loss of traffic? Please feel free to share your thoughts, questions, observations and conclusions below.
I am personally happy they're gone. It was fun while it lasted, but we now have a more level playing field.