If you are an orthodontist looking to market your business, showing up in search when people are looking for the services you offer is the most effective way to get new patients. This is done by having unique, professionally written content on your website in combination with ethical, holistic SEO (search engine optimization).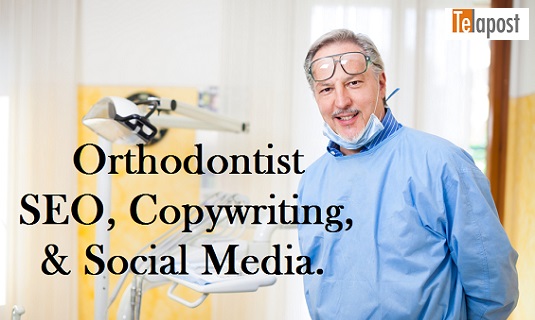 Why do I need content?
Some orthodontists and dental professionals and specialists are taken aback by this, having been offered so many other "SEO schemes". In short, content consistently placed on your website makes your domain topically relevant. Search engines are able to determine "hey, this site is consistently putting out unique and seriously useful information; we should show it to people." Delivering quality results is what makes people keep coming back to Google, which is of course, how they make money. For a more thorough explanation please read our article why your website needs content.
What kind of copywriting and content do orthodontists need?
If you are an orthodontist that has the time, creativity, and drive to write on your own website, by all means, do not hire us. The information is often best coming directly from the expert. However, most orthodontists would rather spend their valuable time on something else. We pour through analytical data to discover what people are searching for. You might be surprised to find out that not everyone is searching for terms like "Orthodontist, Raleigh NC". Targeting a single keyword and ignoring thousands of others is not a good Internet marketing strategy. People search for all sorts of things that oral surgeons offer such as: What age is right for braces? What colors can my braces be? Do braces hurt? What kind of dental professional installs braces? Does my insurance cover braces? What are some neat uses for dental floss? Can I wear braces during sports? Do braces cause cavities? Can adults get braces? Who offers invisalign for adults in Charlotte?
Do I need another dental professional to create my content?
Finding a good SEO is like finding a needle in a haystack. Compounding the issue is finding one that can also write like an orthodontist. However, it is indeed possible to find someone that is technologically adept, understands search engine optimization, studies the algorithm changes and patents, has the creativity to consistently create unique content, and will not post anything on your website that is misleading, incorrect, or unprofessional. Content can give enough information to build rapport and get potential patients to act. The chances of anyone finding your blog and reading it on a regular basis are slim to none. Of course, some people will read engaging content, however, the fact remains in most cases people simply don't read for more than a few seconds; and many assume that landing on a site near the top of the search results means that they have landed on the most credible professional in the area. We have references and examples of content available for your review upon your request.
What else do I need for Local Search Engine Optimization (SEO)?
In short, putting out quality, unique content consistently results in search engines placing a higher value on your site and crawling it more frequently. Content about your city and how your nearby patients have been helped make your website more topically relevant to your city regardless of it being in Los Angeles or Miami. Local SEO also involves keeping on top of local citation listings, keeping your information current in places like Yelp, on your Google My Business account, in Bing, Yahoo, Foursquare, etc. We also obtain links from relevant sources in the area. Caution: Links can be good, bad, or ugly. Spamming people's blogs, issuing press releases, writing crummy articles for article sites, etc is considered spam. Putting up fake reviews is illegal. A good link is tough to find and it should be very relevant. Quality SEO & copywriting will lead to natural links which makes what we do for oral surgeons organic and holistic.

Do Oral Surgeons need Social Media?
Your location has Google Plus page. This page needs proper configuration to populate Google's knowledge graph, and your content should at least be published there as it will get crawled in just minutes once being posted.
Otherwise, there is no one size fits all answer to this question and we would suggest that you visit our social media marketing page or give us a call to go over how social media may or may not help you.
Some dental specialists like orthodontists want a Facebook account although Facebook is becoming an increasingly complicated and expensive place to get established.  What works for an orthodontist in Raleigh may not work at all for one in Charlotte, there are just a lot of variables in the Social Media world. At a minimum you need to claim and verify your listings on Google Plus, Yelp, Foursquare and other smaller networks in your area. Tweets and likes may be useless to you but it depends entirely on your practice, brand, and what you are looking for. Sometimes no presence is best while other professionals want to maintain an audience or even entertain them with silly things like this: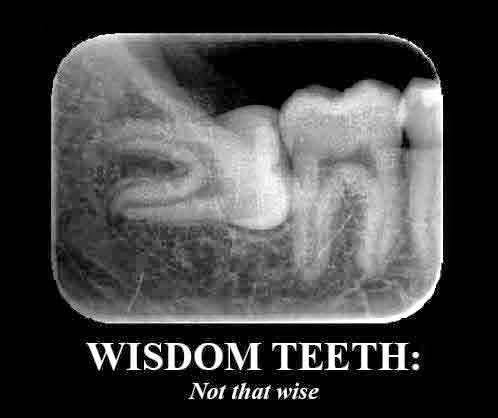 Things Oral Surgeons should avoid when hunting for Internet Marketing
"Most" SEO companies. Understand how some of the larger SEO firms operate. Here is a post we recently published that sheds some light on the larger SEO companies: Q&A With One of the top SEO Salesmen in the United States.
Anyone or any company that says they can "beat Google": SEO is NOT a game. Efforts to trick the search engines will eventually result in your website being penalized. This is like telling someone to chew tobacco instead of flossing their teeth.
Link schemes. Link wheels, link building, article marketing, blog commenting, press releases, etc- if anyone says that they're going to get you links this way or purchase them should be avoided like the plague.
PPC. Anyone that tells you that your niche is too competitive and that you need pay per click advertising probably just wants to get a cut of your advertising. PPC, especially Google Adwords, can be effective. It is not nearly as effective as ranking organically but if you need results immediately PPC does work. We often set these up for clients at no charge if we are handling their SEO. Valuable insight is gained on the backed when we run these campaigns. As with content there are often overlooked keywords available that are ripe for the picking.
Contact us today.
We will never "push" anything on you that you do not need. If you contact us and someone else is better suited for your needs we will point you in their direction. There are plenty of things we are not great at. We have plenty of examples we can provide you with of clients that are successful and growing because of their Internet presence.