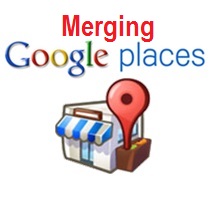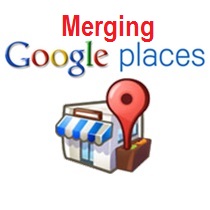 Update: As of late 2016 Google has separated Google+ from Google My Business, formerly known as Google+ Local.
I am asked at least once a week how to get 2 Google+ pages merged. Typically one is a Google+ Local Page and the other is a Google+ Business Page. There is a lot of incorrect information floating around on the Internet. There was a point in 2013 where a Google+ Page could be merged with a Google+ Local page. This is not the case any more as local businesses with Google Places accounts now have automatically generated Google+ Local Pages..
Typical Problems:
You created a Google+ Profile and started acting as the business on it.
You created a Google+ Page for your business and started growing the page, and then your Google Places Page generated its own Google+ Local Page.
You don't remember what the heck happened because Google offers 5 types of pages, they are building themselves like amoebas, and every time you try to make sense of it the pages have a new name.
How To Merge the 2 pages.
Some people tell you to merge the pages you must have Google manually do it by calling them. Some people actually list confusing directions on their website. So how do you do it? You can't. The pages simply can not be merged. Don't leave here and waste your time searching for a new answer because there isn't one. The best thing you can do is select which one you want to use and move forward.
Moving Forward:
For local businesses with listings that show up in search or have reviews now tied in to their "about" section of their Google+ Local Page there is a great benefit to having your "posts" page have posts on it. Any user may click through to see your posts from your maps listing or about page. Recent posts also show up in the business's knowledge graph. Adwords can use social extensions from the page, the page should be using Google+ Direct Connect, and the list of benefits goes on.
For every small business that I have worked with that was active on a G+ Page that is not tied in to their G+ Local Page, this is what I've done:
Start posting on the Google+ Local Page
Go to the page you were socializing with and put up a notice that the page has moved and that future posts will be on the other page and provide a link to it.
You can also circle the page's followers and send them a message stating that the page has moved.
Optionally, circle the followers of the old page from the new page and send them a reminder telling them that "this" is the new page and that if they'd like to see your posts to circle the new page.
Conclusion:
I hope that this helps clear up some of the confusion regarding merging Google+ Pages with Google+ Local Pages. If you are more confused than you were when you arrived or would like someone to fix this headache for you please contact me here. If you need assistance in growing an audience for your Google+ Local Page please visit the Google+ Marketing Page.