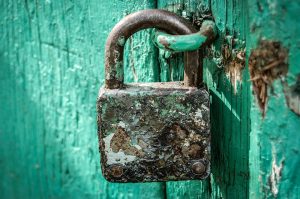 Ever since Yahoo Hosting became Aabaco hosting I have been bombarded with people asking me questions about Yahoo and Aabaco and Malware on Aabaco servers. There are hundreds of comments over on my main page Problems with Aabaco Small Business Hosting after Yahoo Move. With so many different problems with Aabaco I have decided to begin answering the questions and following up to comments in various articles such as this one.
Today I am responding to Gayle, Linda, Robby, Ben, Pranab, Lee, Nigel, Annette, Jim, Joan and others who have emailed me. All of these people have just recently contacted me due to a malware infection on their website, or at least posted a comment on the above referenced article.
I may be a bit late, it looks like Ben moved to SiteGround and most others have left Aabaco behind as well. I'll see if I can dig him up to see how his experience has been there so far hosting his Joomla site Spectabit.
Pranab runs "Pranab's Scrapbook". He says:
"We have one 9 years old website with yahoo, it is for a cancer patient care NGO from Indian and we used wordpress for it. Suddenly few days back, we started getting 503 – Service Unavailable error. We thought it may be some server error, and waited for 1 day then we tried to contact Aabaco customer support system (so called). They have only chat and email support (that too they don't provide email address in their site) and luckily somehow I got a chance to chat to one of their chat support guy. That guy told me that our website was suspended due to presence of malware. That was a shock for me, as we regularly scan our website with wordfence security tool of wordpress and our webiste was not listed in any of the website black lists. Also they did not give us any intimation/alert about the presence of malware before suspending our website. The only solution I got from support was to download all the files clean it and upload it again. There is no support phone number for Indian customers and they gave me one US number to call and get support. It took me more than 1 day to download around 500MB of files (it was too slow), after that I removed all the files from the server. Then I deployed a new version of wordpress application, added all the plugins and uploaded all the required files. Uploading was also too slow. The chat support guys were also very dumb and I felt like they were replying like robots with script. Finally I gave request to start our website and remove the suspension and it took half day to get our site up and running. Now our website is running since last 7 days and surprisingly again yesterday I got a mail that some malware has been detected 🙁 . I mailed them to provide us the list of files that were detected and waiting for their reply.

We are really frustrated with Aabaco small business, and we have to shift to some other service provider. I think yahoo is planning to close their web hosting business, they are just frustrating their customers so that their customers drive away from them. This was really unexpected from a reputed and respected web pioneer company like Yahoo."
Did Aabaco servers infect my website?
One of the questions I've been getting is if Aabaco servers are infecting people's websites. I can't be certain if this is happening or not. Can a website be infected due to a lack of security on the server or a security hole? Yes, absolutely; it happens every day. That said, in many cases, WordPress websites, which are great, are susceptible to malware infections if left unattended. They are sort of like Windows computers- you need to update them and maintain them a little and they run great.
How do I remove Malware?
Unfortunately this is not that easy. If you need this done for you please feel free to email me for a recommendation. If you are using WordPress you are looking at $300 or so to get it done quickly. You can do it yourself without paying $300 if you have a lot of time on your hands. If you do not, the 200 – 300 bucks is well worth the service.
Is Aabaco lying about the malware infection?
I have been asked several times if Aabaco is making this up due to other problems they are having. Regardless of it being their fault or not, many people are leaving Aabaco due to the customer service issues. Most web hosts I have personally had experience with follow up to issues in 10 minutes or less. I have heard reports of Aabaco taking hours, days, and weeks to assist people.
As for the malware infection, if you have Google Search Console installed you will often get a warning in there about your infection before much damage is done. If your site is still online you can check it with Sucuri here.
In Aabaco's defense, if your website becomes infected, in many cases a web host does need to take it offline. But at the same time, in 2016 you would think that a host would be able to offer up recent backups and a comprehensive method to remedying the problem.
Leaving Aabaco?
Please see my list of recommended hosts for 2016. I've been hosting websites since 1994 and above is my personal recommendation.
Has your Aabaco website been infected?
If so please let us know what you were running (eg: WordPress, Joomla) and also which malware infection you had. If possible, please let us know how you became infected. If you left Aabaco, why and where did you go?