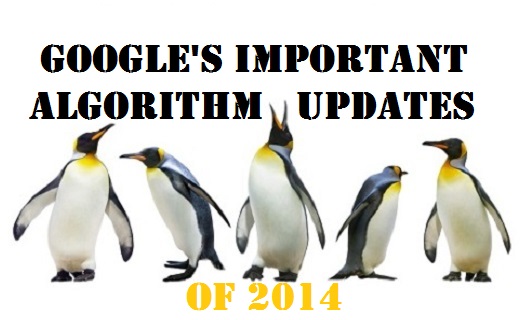 The new year is here and many people are wondering what the most important change to the Google algorithm was in 2014. If you ask business owners in the United States what the most important change to Google's algorithm was they will tell you that it was the Pigeon update.
Google Pigeon in 2014
The Google Pigeon update shuffled around local map (local search) results. Some people, like real estate agents, lost their local map results all together, as in, there are no more local map results for real estate agents.
Many business owners who had a strong Internet presence were rewarded by Pigeon. In many cases Google My Business pages rank well if the associated company website ranks well.
Pigeon is also very interesting because the search results change depending on how and where you search. This is definitely the direction that Google is going in; I have heard it from Google employees in person.
To me the Pigeon update reinforces the fact that business owners should not lean on any one single service. In the world of the Internet things come and go. Google maps listings disappear, people lose all of their Yahoo reviews, their Yelp profiles are always changing, the list goes on. One thing that you can control however is having great content that ranks in search.
Google Penguin in 2014
2014 was a good year for Google. Many SEOs anxiously awaited Penguin 3 and think that it was a major change to the algorithm. I'd have to disagree. I do not know many reputable businesses still trying to rank websites with methods that could get them penalized. I hate spam just as much as the search engines do. Sure, Penguin was an update that affected many websites. If you ask me, not enough were hit. Hopefully, moving forward, Penguin gets a little more savvy and aggressive. There are plenty of niches that I work in where sites with a terrible backlink portfolio rank very well. Their days are numbered.
Google Panda in 2014
Most people would agree that Panda 4.0 affected the fewest business owners. This change had to do with content; mostly "thin content".
What do Google's 2014 algorithm updates mean for business owners?
I promote white hat SEO in combination with great content that ranks in search. All of the above algorithms have rewarded this. If you have a content thin site with a bunch of crummy backlinks pointed at it expect it to be buried if it hasn't been already. Hopefully in 2015 we'll see more of the same.