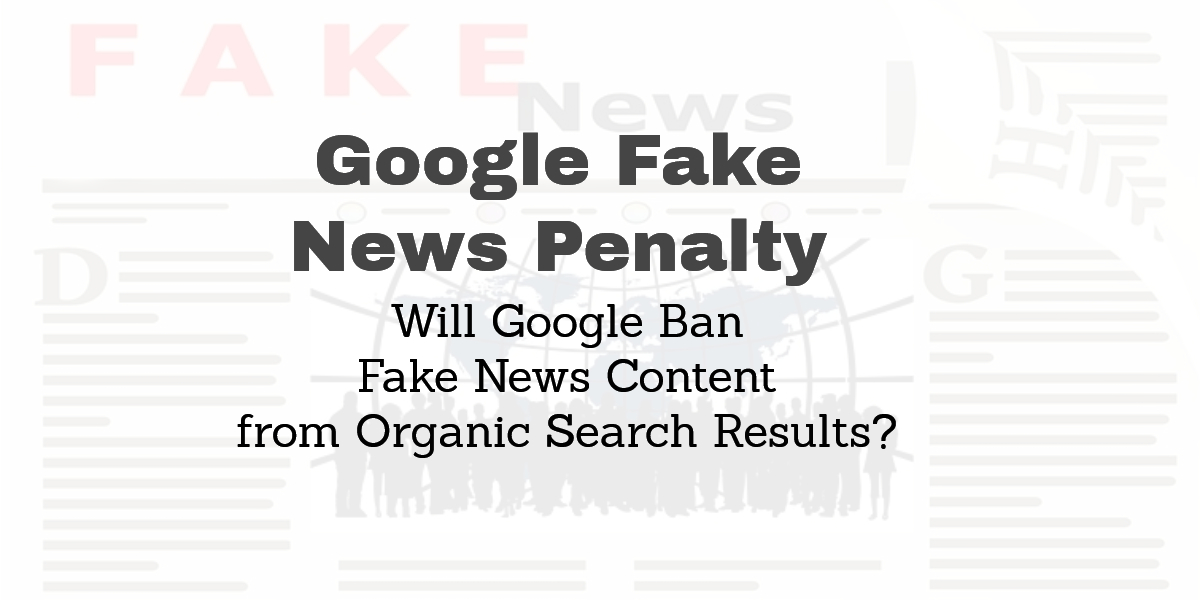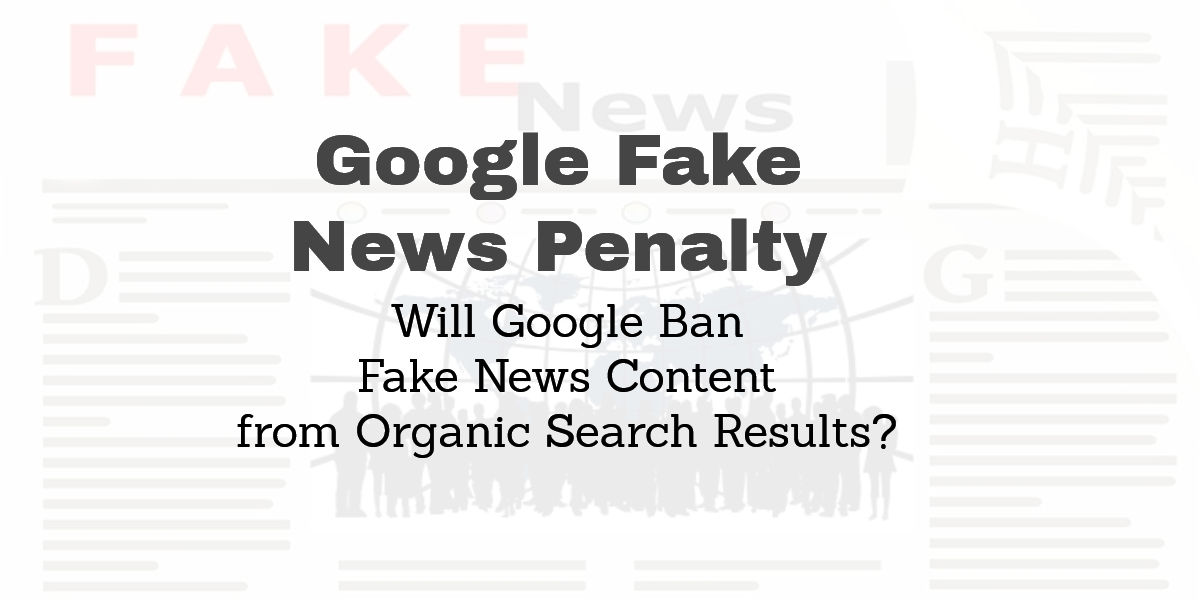 Today I wondered if and when Google would begin to try and remove websites from Google Search Results which promote what they identify as "fake news".
A Google Fake News Penalty makes sense
It makes sense that Google will one day create a "Fake News Penalty". With the amount of inaccurate content that people are producing, you can get a bad search result for practically anything these days. In many cases, you do have to dig pretty deep and I do believe the artificial intelligence algorithm additions will eventually assist in weeding out bad answers. But, in the interim, we may see a special penalty for Fake News.
Google is working on removing fake news from "Top Stories"
On November 23, 2016, I reported here that Google replaced "In The News" with "Top Stories". This was a planned change, and with the change came some algorithm tweaks. Most expected that sites which would show up in "top stories" would be from vetted sources, but I have spotted regular sites showing up in the "top stories" carousel. Still, Google is working on removing fake news from search results. The rebranding of "In The News" to "Top Stories" came just days after the infamous headline which stated Donald Trump had won the popular vote sat prominently on the front page of Google search results for people looking at election results after Trump topped Hillary via the electoral college.
Google begins banning AdSense ads on Fake News / Fake Content sites
On January 25, 2017, Google announced how they fought bad ads, sites and scammers in 2016. Previously, Google actively banned bad publishers (people and companies running deceptive ads) on their ad platform, AdSense. The update states that "From November to December 2016, we reviewed 550 sites that were suspected of misrepresenting content to users, including impersonating news organizations.  We took action against 340 of them for violating our policies, both misrepresentation and other offenses, and nearly 200 publishers were kicked out of our network permanently."
Will Google crack down on fake content?
Google wants to provide a good user experience for people using their product, Google search. This ensures that people will keep using it, keeping users (and shareholders) happy. People ask Google questions, they simply want to provide the best answers possible. It is in their best interest to weed out bad answers by any means possible. I just took a look at a larger site, Natural News, which is not showing in Google search. Was it penalized for questionable content?
What do you think? Should Google penalize sites notorious for putting out incorrect content? Will they manually penalize these sites? What will the criteria be? Should the accuracy of a site's content be judged by the reader? Do people even research any more or just go by titles and pictures? What would you do if it were your search engine?