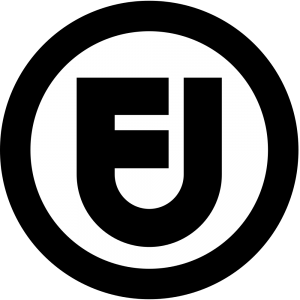 Internet superstars Ethan and Hila Klein are celebrating a landmark victory for fair use policy on YouTube. A New York district judge just ruled that this couple didn't violate the U.S. fair use policy in their reaction video to "Bold Guy vs Parkour Girl" by Matt "Hoss" Hosseinzadeh.
For those who don't already know, the Kleins produce comedic videos on the YouTube channel h3h3Productions. Most of the Kleins' most popular videos are parodies or reaction videos. Believe it or not, reaction videos are an extremely popular genre on YouTube. Just like the name suggests, people who make reaction videos literally film themselves criticizing other videos.
The challenged video in this case is called "The Big, the BOLD, the Beautiful." In this video, the Kleins mocked "Bold Guy vs Parkour Girl" in which Hoss (aka "The Bold Guy") challenges an attractive girl to a Parkour run.
After reviewing the Kleins' response video, New York district judge Katherine B. Forrest ruled that the couple didn't break fair use policy. Forrest wrote that the Kleins' video wasn't designed as a "market substitute" for Hoss's video, hence h3h3Productions was well within the U.S. fair use policy. As Forrest put it, the "defendants' use of clips from the Hoss video constitutes fair use as a matter of law."
Despite this win for YouTube content creators, Forrest was quick to add that this ruling doesn't extend to all YouTube reaction videos. In a footnote, Forrest specified that reaction videos could still break fair use policies if they featured little critical commentary.
In a nutshell, U.S. fair use policy allows content creators to use copyrighted material without having to get legal permission from the copyright owner. A content creator could exploit fair use policy only if s/he used the copyrighted material for "transformative" purposes. Due to the ambiguity of the term "transformative," fair use policy has proven extremely difficult to define in the age of the Internet.
The extremely popular Swedish YouTuber Pewdiepie wrote on Twitter that this decision represents a "Big win for all of youtube!" Pewdiepie has collaborated with Ethan on a number of videos in the past. Also, h3h3Productions produced many videos defending Pewdiepie against accusations that he is a Nazi.
Another popular YouTube commentator, Philip DeFranco, actually raised $100,000 to help the Kleins win this case.
After their court victory, the Kleins re-released "The Big, the BOLD, the Beautiful" on YouTube. The reaction video now has around 4 million views.
The couple also filmed a video called "WE WON THE LAWSUIT!":

In this video, Ethan and Hila explain the importance of their trail victory for all of YouTube's content creators. They also go over the judge's opinion in detail. This video already has 6 million views.
Many news outlets tried to reach out to the Hoss. He has yet to respond to any interview requests.