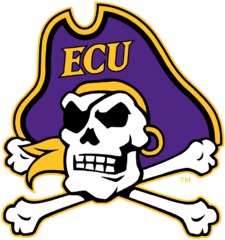 Anyone thinking of making a threat against a school or college campus via a computer or cell phone should really think twice. Not only is this a stupid idea, but you're going to get arrested for it.
Today in Greenville North Carolina a 19 Year Old ECU student was arrested for making a threat via Yik Yak. The alleged Yakker had posted a threat at 1:30AM. Maybe they were just a teenager that drank too much and thought it would be "funny". Well, authorities don't think so. Not only is Yik Yak not anonymous, but people making threats can be tracked down very easily.
The updated Yik Yak Arrest Timeline shows all of the people arrested to date who have communicated threats via Yik Yak. In previous cases the arrest has taken some time. Some arrests take a day, a week, and some have taken even longer. Today's arrest of an ECU student happened in record speed. The post was posted at 1:30AM and the student was arrested at 5:30AM.
The arrest at ECU took place in 4 hours. This means that police were notified of the threat, completed their investigation and drove to the campus all in 4 hours!
This is excellent news because many people have no idea what Yik Yak is; they simply hear that there is a lock down and a threat and start freaking out; minimizing the amount of panic is always good. Regardless of this being a bad joke or credible threat, the police did an outstanding job.
Who knew people would continue to make threats on Yik Yak. Doesn't every Yakker by now know they're going to be in prison in just a few short hours after posting a threat? Apparently not.
Edit 4/30/2015: The Lansing Journal states that a student was once arrested in 45min after posting a threat on Yik Yak.