On August 15, 2020, Google's algorithm changed, affecting the way search results are ordered in Google search engine result pages (SERPs).
On August 16, 2020, it appears that results reverted to their previous state.
The SERP flux was noted by all the major SERP monitors, including RankRanger: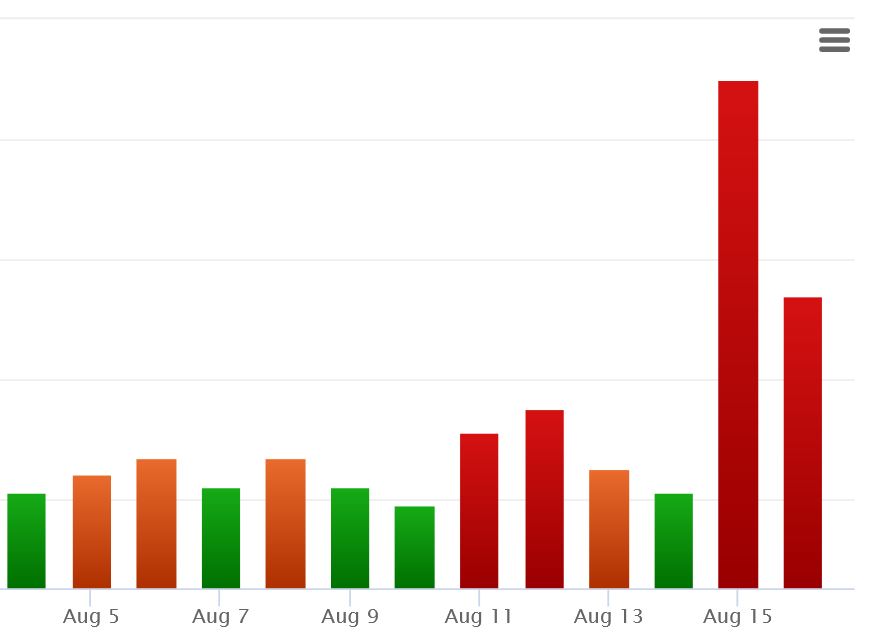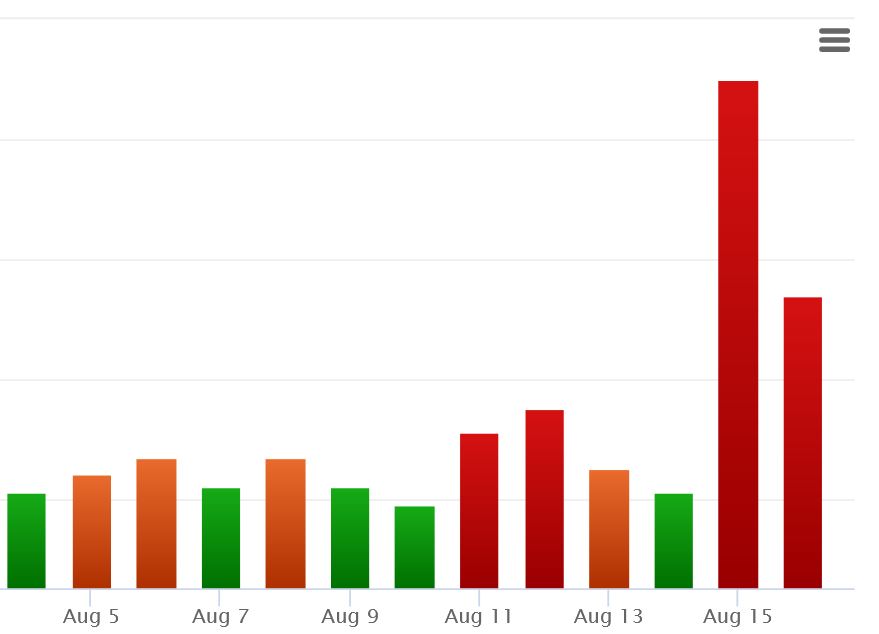 I personally have limited data on this algorithm update, however, an eCommerce site in the UK which we work with, who has been previously affected by the August 1, 2018 update (AKA "Medic"), and many other Broad Core algorithm updates, was affected. Below is a screenshot of their hourly organic traffic during the flux:

Early August 16, 2020, their trends returned to normal.
Several other sites we monitor which have been previously impacted by other Google Core Algorithm Updates were not impacted.
On August 10, 2020, there was a glitch. You can read about that here: August 10, 2020 Google Algorithm Glitch.
We will update this article as we learn more about what occurred on August 12, 2020. Currently, some people speculate it was a split test, an algorithm update, or a glitch similar to the one which occurred last week.
Update from Google:
A few days later Google mentioned in this video that there was indeed some kind of error and there will not be any additional information provided. They did say that sometimes employees notice something is off and fix it without making any special announcements.
Was your traffic impacted 8/15/2020?
If your traffic was off on August 15, 2020, we would love to hear from you to compare notes and look at correlations.