A brewery that I occasionally visit has a twitter logo on their door upon entrance. When I visit their website, 20% of the top of their page is dedicated to "getting social". When you sit down at a table in their family friendly pub you see their Twitter name. Their website imports their latest tweets and asks people to get involved, which implies connecting on a personal level. I was impressed, they had selected a social media network to engage with, and what could be easier than drinking and socializing? The problem is, there is no "getting social" going on.
When I first sat down in their restaurant I checked in on Foursquare and tweeted them. As I waited for my food I wondered if there would be a RT a favorite. Nope. I shrugged and thought, oh well, maybe next time.
When their seasonal fall beer came out I attempted to post a picture of it on to Google+ and tag them in it. Unfortunately, their page is not maintained; it is not even claimed or verified. They do have an account- actually 3, but they are set up as people instead of brand pages, and even those incorrectly configured accounts are neglected. Have they been hiding under a rock? Of course, I am on top of the latest news and know about most changes minutes after they happen, but this page is just some default page Google Maps auto generated years ago. Restaurant/brewpub owners: neglecting your Google Plus / Places Page like this ranks just below forgetting to turn the lights on in your restaurant.
I attempted to tweet them again a couple of times over the next couple of years only to discover that they completely ignore everyone on Twitter. Somewhere, some idiot is just clearing out all of those notifications every time he or she logs in to their Twitter account. Dejected, I wistfully remained a "follower" only so that I could stay on top of their seasonal brews.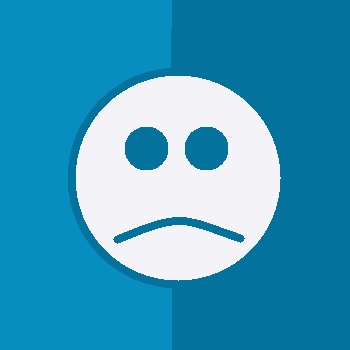 I have uploaded pictures of this brewery when reviewing them on Google.
I have attempted to mention them on Google+.
I have checked in on Swarm.
I've left them great tips, reviews, and photos on Yelp.
I am their crowned Yelp Duke!
Then, it happened. A calamity so horrific I will remember it until the day I die. In my Twitter feed, there were fat, happy people, being fat and happy without me; yes, there was a burger eating contest going down just 10 minutes away from me. I was not made aware of this event until it was practically over. I love food. I tell people all the time I probably could not even live without it. And, I make awesome burgers! And I love eating burgers! And, I am a food judge! Could I have participated in some way, shape, or form? Even if I couldn't have, I probably would have gone just to smell the burgers!
Dang it!
Amazingly, they have nearly 8,000 people putting up with their behavior on Twitter. There is now 1 less. Of course, they have nearly no engagement, as their followers have come to expect nothing from them. But they are literally sitting on a gold mine. A little activity and these 8,000 people would become 12,000 brand advocates, a marketer's dream come true. Instead of "pushing" out 2 tweets a month, they could be engaging with this enormous audience that is right under their nose and making an impact, communicating with them and making a small fortune for years to come. Instead, they are alienating them (and missing out on opportunities on social such as local North Carolina users on Google+, Google+ craft beer communities, Twitter's #CraftBevChat, and much more.)
I am going to dig up the owner and tell them that I am not hoppy with their Internet presence. I am not naming them but will update this when I find out more.