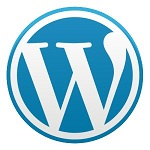 Since writing about Yahoo Small Business and Aabaco hosting problems in 2015, I have been contacted THOUSANDS of times by very angry Aabaco users. These people are more pissed off than Hillary Clinton supporters and have more problems than my first girlfriend. Some of these users use WordPress.
Aabaco WordPress Website Problems
I have only seen it in action a few times. It is hard to believe a web host could destroy WordPress, but Aabaco has managed to pull it off. People commonly complain about problems such as:
Outdated WordPress version
Website running slow
.htaccess file missing causing huge URL redirection problems
Plugins not working
401, 404, 500 Errors
Not enough memory allocated for PHP
No Cpanel makes moving or migrating WordPress sites difficult
Aabaco WordPress Hosting Alternatives
You get what you pay for in the world of hosting. Here are, in my opinion, the best, most simple options for WordPress hosting.
$2.95 / MO Hosting via Bluehost You can install WordPress with 1 click here at Bluehost.

This is a cheap web host and I host many sites there and have referred many people there. It is a great host even if you use Drupal or Joomla or a different CMS.

$29 / MO Hosting at WP Engine. This company offers managed WordPress. That's it. Nothing more, nothing less. The $29/mo personal plan is excellent for small businesses. Unlike Bluehost they offer free, regular backups. If you have a business which must be up at all times and you may need support beyond what you can find for 3 bucks a month, go with WP Engine.
Did you have a problem with Aabaco WordPress hosting?
Sound off below! We want to hear from you.