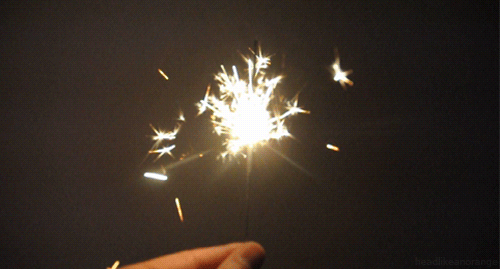 Independence Day is upon us once again and I hope that everyone has an enjoyable, fun Holiday planned, I know I do, and it will involve ribs and a swimming pool.
Many business owners are making last minute blog posts and articles to add to their website or share on social media. Some are looking for ideas. The best posts will be well researched and written out. My best advice for you is to spend a couple of hours putting together a great post that people will want to share with their friends.
If you spend any time reading this blog you already know that I create content for businesses. Below are some examples of content marketing ideas I have thought of or seen on the 4th of July.
Personal Injury Attorneys
Each year, around 10,000 people are burned or injured by fireworks resulting in a trip to the ER. In addition, every state, county, and township has their own laws and regulations for fireworks. As of July 1, 2015, multiple children have already had their hands blown off or been killed due to someone's negligence. It would make sense that attorneys would want a page dedicated to "firework injuries in [their city]" up on their website. Thousands of people will be searching for this. I already discovered one attorney doing this here: Los Angeles Firework Injuries.
DUI Attorneys
The 4th of July presents the third biggest drinking day of the year. Unfortunately, there will be a lot of drunks on the road. Some of these individuals will get home safe, others will cause terrible accidents forever changing their lives and the lives of their innocent victims, and plenty of others will be caught at DUI checkpoints. DUI attorneys can capitalize on this by putting up an article about 4th of July DUI checkpoints, fines, prison times, and their services.
Real Estate Brokers
Real Estate Brokers (and agents) have it pretty good here; an article about what to do for the 4th of July in their city where their clients buy or sell homes can really take off. Just keep in mind that the article must be bigger and better than everyone else's. I have had articles like this shared thousands of times.
Everyone else:
Make cakes? Make a 4th of July cake.
Make signs? Show off your 4th of July signage on your website.
Sell Fireworks? Talk about which fireworks you have for sale.
Selling cars? Have a 4th of July sale with hot dogs or something and find a creative way to get the word out.
Sell pork, grilling supplies, or a food blogger? Well, the world is your oyster. And, Pinterest.
How big brands are doing it
Major retailers typically have a 4th of July sale, and many of these brands typically turn to social media to reach their audience. There's nothing wrong with this if you happen to have a following there. Don't forget the hashtags! Historically, on Instagram for example, popular tags include #fireworks #firework and #4thofjuly. The young generation is on Instagram and Snapchat, and of course, there are still a few folks Facebook, Pinterest, Twitter & Vine. 🙂 Here are a couple of examples that I found with a quick search:
🎆🎆🎆🎆🎆🇺🇸🇺🇸🇺🇸🇺🇸🇺🇸🇺🇸🇺🇸 🎆🎆🎆🎆🎆🍻🍻🍻🍻🍻🍻🍻 🎆🎆🎆🎆🎆🇺🇸🇺🇸🇺🇸🇺🇸🇺🇸🇺🇸🇺🇸 🎆🎆🎆🎆🎆🍻🍻🍻🍻🍻🍻🍻 🇺🇸🇺🇸🇺🇸🇺🇸🇺🇸🇺🇸🇺🇸🇺🇸🇺🇸🇺🇸🇺🇸🇺🇸 🍻🍻🍻🍻🍻🍻🍻🍻🍻🍻🍻🍻 🇺🇸🇺🇸🇺🇸🇺🇸🇺🇸🇺🇸🇺🇸🇺🇸🇺🇸🇺🇸🇺🇸🇺🇸 #4thofJuly

— Bud Light (@budlight) July 4, 2014
You don't have to have content on the 4th of July
There are plenty of niches where there is simply nothing great to put out. If this is the case for you, the solution is simple: don't do any content. Yes, sometimes the best thing you can say is nothing at all. Close the doors, send the employees home early, and go grill some food! Don't put an article on your website just for the sake of having content up; your content needs to be relevant and unique. Follow that strategy and you will be rewarded.
Have a great Fourth of July.