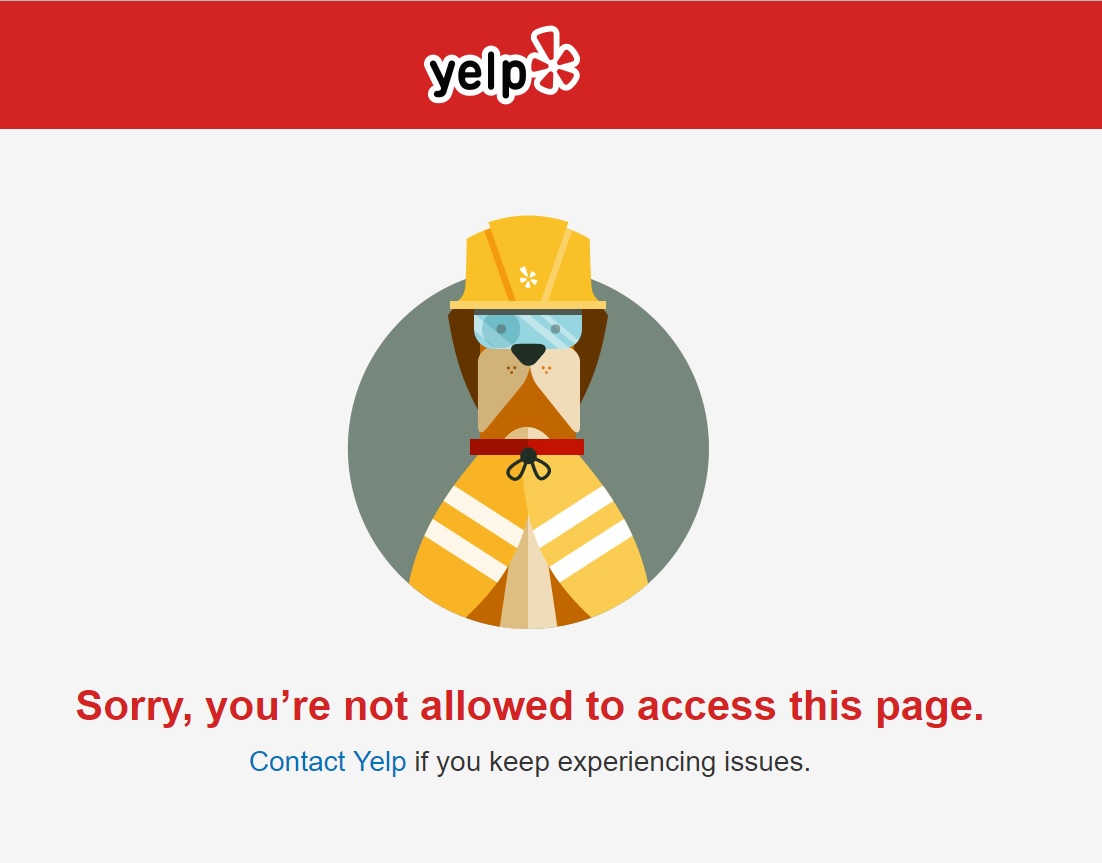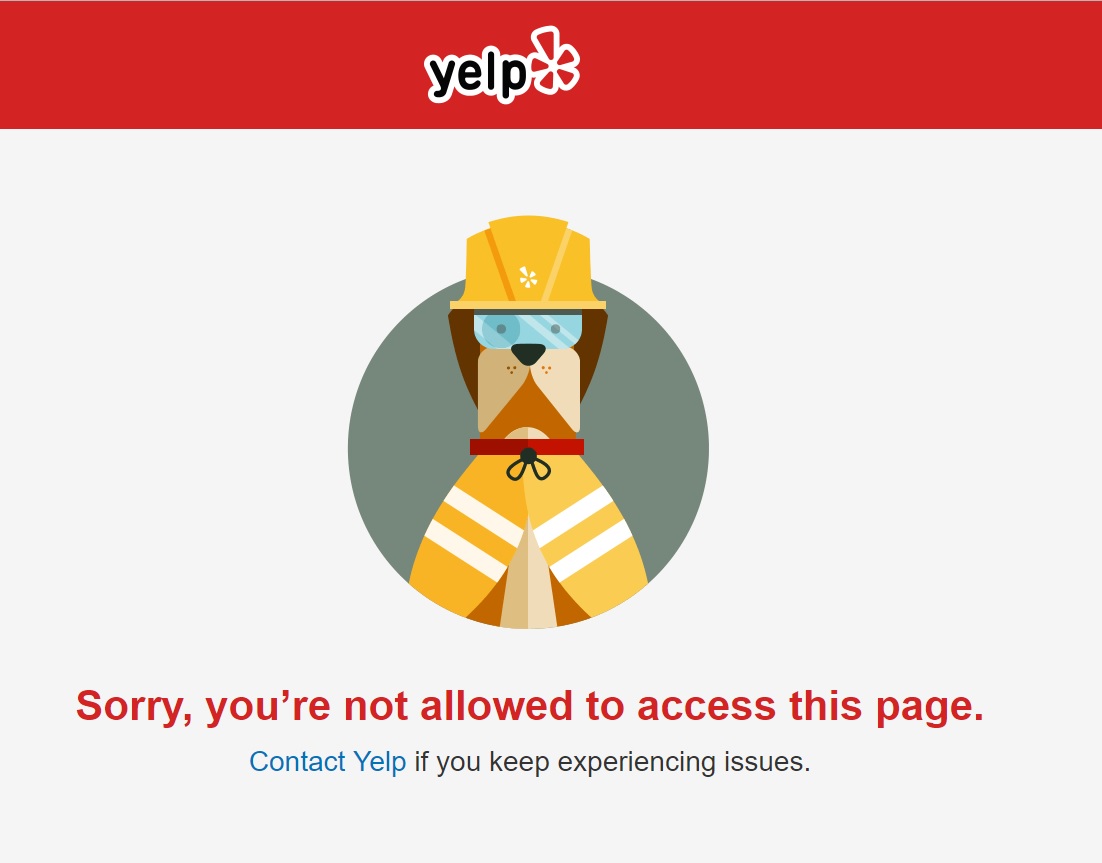 Today I went to visit Yelp.com and was presented a message which read "Sorry, you're not allowed to access this page. Contact Yelp if you keep experiencing issues."
At first, I thought it was the business profile I was looking at, then, I realized simply visiting Yelp.com also presented this screen. Wondering if Yelp was down, I visited from my phone and was given the same notification. Then I switched my WiFi off and visited the site on my LTE connection and it worked fine! A few tests later confirmed that Yelp banned my IP address!
Why Did Yelp Ban my IP Address?
I take pictures, check in, leave reviews and have a "Yelp Elite" badge on my profile. Was it me?
I do not think Yelp banned "me". I believe their system thought I was misbehaving and blocked me. I tend to visit a lot of different Yelp pages all over the United States. I write about Yelp Algorithm Changes, and to do so I need to examine many company's reviews.
Yelp's computers very likely thought that I was scraping reviews.
You see, on the Internet, there are bots. Bots are basically programs which can scrape the web. Review scraping bots go to review sites, such as Yelp, and scrape the content to go post on their website.
Getting Unbanned.
When you contact Yelp, you provide them with your IP address and ask to be unbanned. I personally asked to be unbanned July 28, 2019. It's been a couple of days and I have heard nothing.
I will update this article if/when my IP address gets unbanned.
An alternative would be to change your IP address. How this is done depends on your Internet Service Provider (ISP). In some cases you may be able to simply power off your modem and power it back on. In other cases you may need to change your MAC address, or contact your ISP and ask for a new IP. Or, you could simply stop visiting Yelp on desktop.