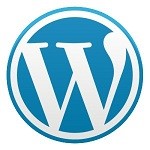 There are lots of great ways to back up WordPress websites – as long as you have just one. Once you have multiple websites, the options become significantly more complicated and expensive.
Current problems backing up WordPress websites in 2018
Multiple sites on multiple servers. This is a problem I currently face myself. I can manually back things up for free and one of my favorite tools for this is called Duplicator. But who wants to manually back up 10, 20 or 75 websites? That would be a part time job.
Offsite backups. What good is a backup if it resides on the same server as the website? In some cases it can be perfect. In other cases, such as a hardware failure or a catastrophic hack, your backup will be wiped out with your site. Sure, there are free options to backup off-site but they are complicated. If you just need to backup one WordPress website, Jetpack backup starts at only $3.50/month. Not bad if you just have one site.
Web Hosts are now offering backup services
I tell people all the time that having WordPress is like having a Windows computer; it's great to have and everything works with it, but, you have to keep it updated, protected from viruses and backed up.. Finally, web hosts are now offering backup services. The two best options, in my opinion, are SiteGround and WPEngine.
WPEngine has been offering backups for quite some time and has a rather complex WordPress hosting setup. They only host WordPress. They're the most expensive option but if you just have 1 website and it's for your business the $29/mo is negligible. In their admin panel you can easily select a snapshot of your site at some point in history and restore it.
SiteGround now offers a backup package as well and it is really cool. All hosting now comes with it even if you don't order it! If you have their basic hosting plan, which is only about $4/mo, you can still use their "one-click restore" for $19.95 per use. Their more expensive plans come with this built in and run $7 – $12 per month. Wow!
Please use my affiliate links if you need hosting from one of these two great hosts:
Buy hosting from WPEngine
Buy hosting from SiteGround
Disaster strike often
If you operate enough WordPress websites, it is when, not if, you will need to restore or repair WordPress. There are dozens, if not hundreds, of companies out there who will probably thrive for another 10 years offering WordPress repairs. These companies fix WordPress websites once they have been hacked. Servers crash, websites get defaced, plugins cause havoc. While some people may never experience a problem, WordPress can break and has broken tens of millions of times. Instead of digging through backups, importing things into MySQL databases and digging through other cross site script injection hacks, you can now restore a website with a click!