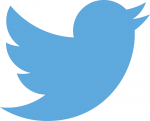 May 19, 2015 Google and Twitter announced that Tweets will begin displaying in Google search on mobile devices.
Sometimes.
Within hours of the announcement I started getting the question.. "Len, why aren't my tweets displaying in Google Mobile Search?"
So, I had to check it out.
I tested some various search terms. Here's what I learned:
Sometimes Google searches result with tweets displayed; other searches do not display tweets.
Sometimes, search terms do bring up tweets do not consistently up any tweets.
Sometimes, the tweets showed up in various parts of the page.
Sometimes Google search reads "popular on Twitter" even if the tweets aren't popular.
On search terms that display tweets, some Twitter user's tweets are left out.
Final thoughts:
If you are wondering why your tweets aren't displaying in Google search, you're not the only one. Maybe someone with a lot of time on their hands will dive deeper in to this.
I love the idea of real time results, but will the unpredictability of this new feature lead to a frustrating user experience?
Expect to see this on desktop search in a few weeks and tweets displaying for trending topics.
Maybe the integration will be a good thing.