Google has been spotted testing what I have nicknamed "Breadcrumb-First" search results.
I got my first look at the SERP test on October 7, 2019. This is what the search results looked like:
Will this be a permanent change?
I suspect that the test could become a permanent change in the near future. That's due to the reasons listed below. However, everyone I've shown the test to disliked the aesthetics, and it appears that it would be very easy to impersonate websites using a fake site. So, who knows. Here are some relevant notes:
On September 19, 2019, just a couple of weeks ago, Google added a new section to Google Search Console called "breadcrumb structured data reports".
On September 20, 2019, Google began issuing error messages to webmasters with invalid breadcrumb markup.
Google doesn't really need markup to display breadcrumbs. (Which is good and has been predicted many times over the years).
Before and After screenshots.
Since this was a test, I was no longer able to replicate the changes after closing my browser window. I knew that would happen, so I took some screenshots.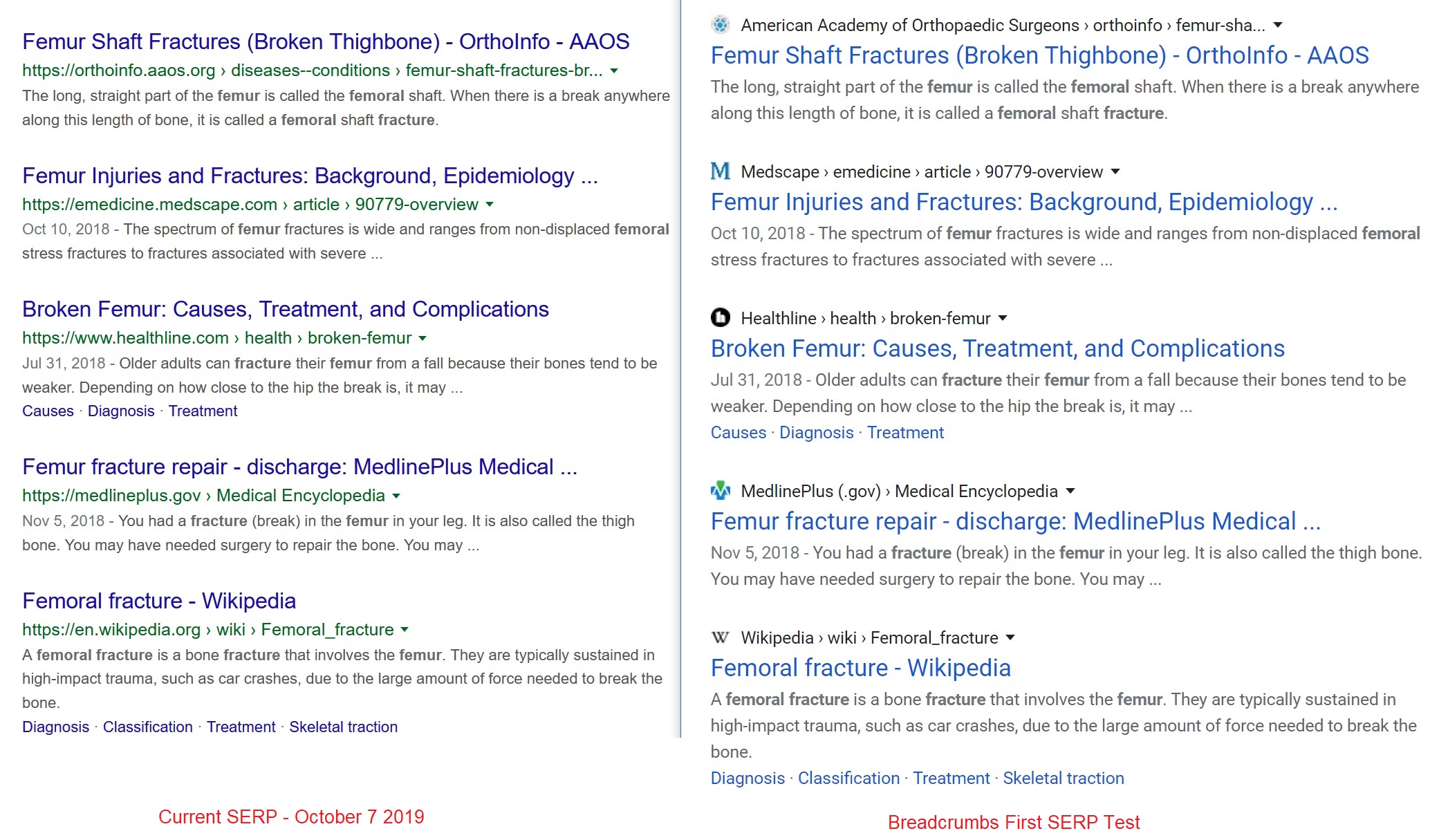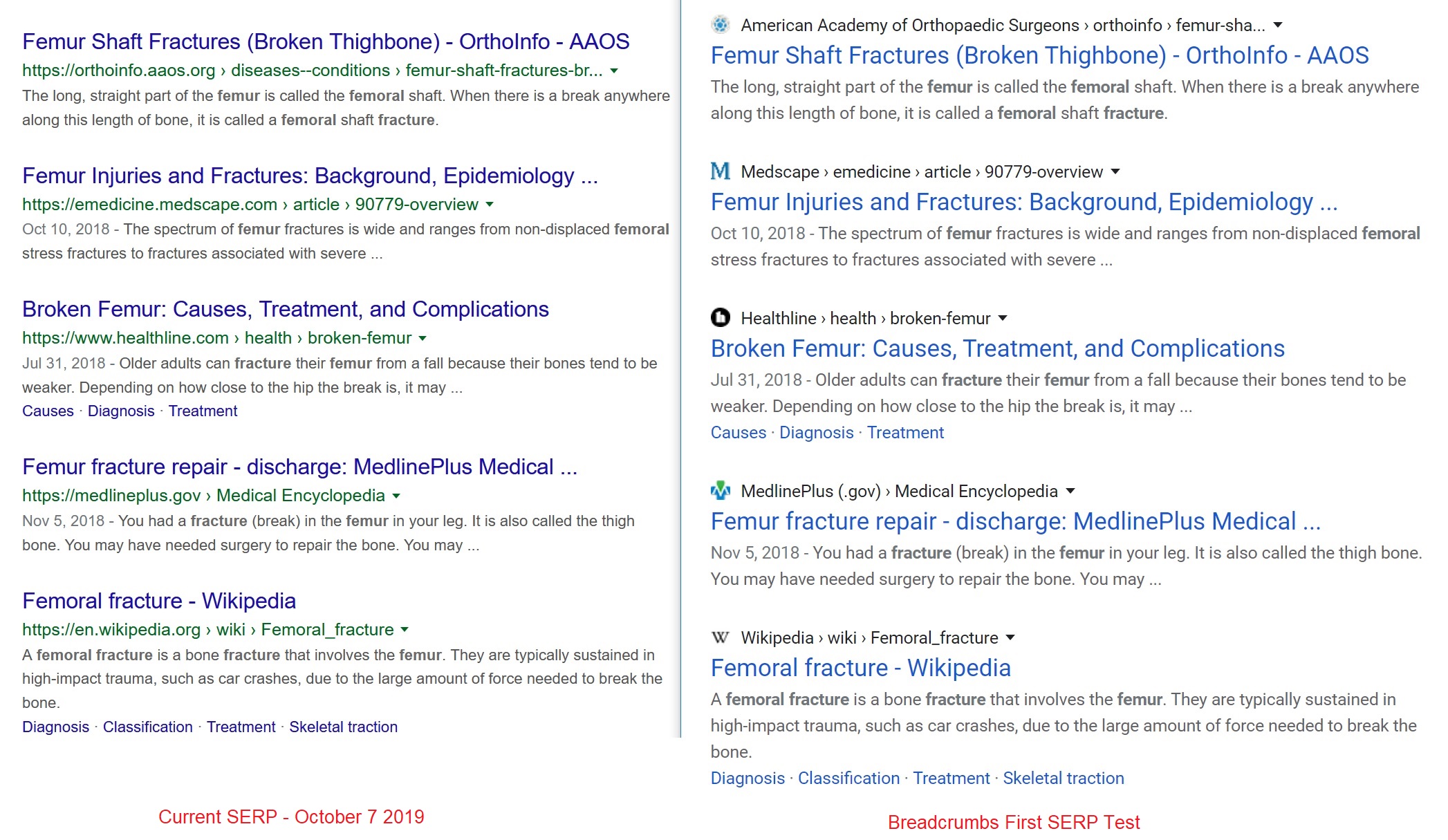 The change impacted Featured Snippets as well:


What do you think of the new Breadcrumb First search results?
In some cases, breadcrumbs have been given too much attention over the years. On most sites, you can add them with the click of a button to assist users with navigation. That's wonderful. But now that Google is using them more and no longer needs structured data to understand them (in most cases) it looks like it makes sense to optimize for them.
I personally am not a fan of the new breadcrumbs-first search engine result pages. Maybe it is simply an error on Google's side. What do you think? Love 'em? Hate 'em? Don't care? Please feel free to comment below.