This morning, November 20, 2014, the news broke that was a threat on the Yik Yak app recently sent just up the road from us near UNC Chapel Hill. The threat read: "To all my friends, don't be in the Pit tomorrow at noon. Things will be getting a big explosive."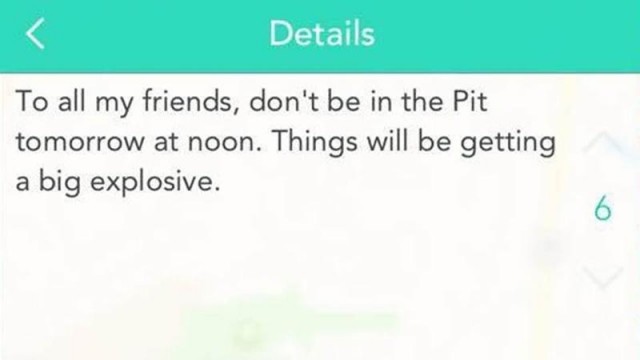 According to ABC11, the UNC Department of Public Safety is investigating this threat.
One week ago today, I put up the article Stop Posting Threats on Yik Yak. The number of threats being posted on this social app is shocking. Apparently students do not read the news or search the Internet much before posting a bomb threat.
If you have been watching this blog you may have seen my Yik Yak Arrest timeline. That post briefly explains what Yik Yak is and covers nearly every arrest made to date on the social app. The person that posted this threat is highly likely to be added to this list in the very near future.
* UPDATE 5:00PM As predicted, the suspect has been arrested. Chalking it up to the Yik Yak Arrest timeline.
Assuming UNC Department of Public Safety reaches out to Yik Yak, the company will hand over information identifying the IP address of the user that posted this message. This is because Yik Yak is not really anonymous as explained here in my post Is Yik Yak Realy Anonymous?
Here is a screenshot of what Yik Yakkers at UNC Chapel Hill were saying shortly after the threat at 10:48AM this morning: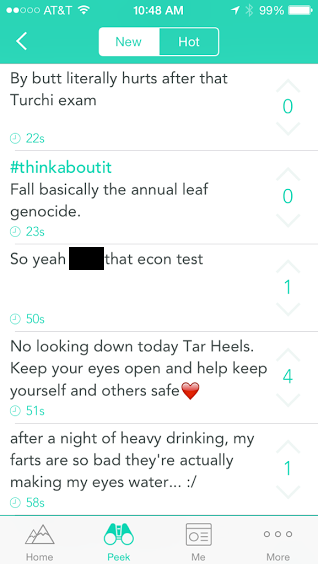 And here is a screenshot of the "hottest yaks"at 10:55AM this morning. These are posts made to the social app in the UNC Chapel Hill campus area that had received the most Yakkarma (or upvotes):
Here is a tweet our friend Schyler posted on Twitter:
In news that is really scary to wake up to: Apparently someone was posting bomb threats and shooting threats on UNC's Yik Yak last night.

— Schyler Martin (@SkyyTweet) November 20, 2014
If you have any questions about Yik Yak or other social apps feel free to email me here.
Many thanks to my friend Jesse for sending me screenshots this morning who lives near UNC. If you liked these articles you may want to read his:
Also related: