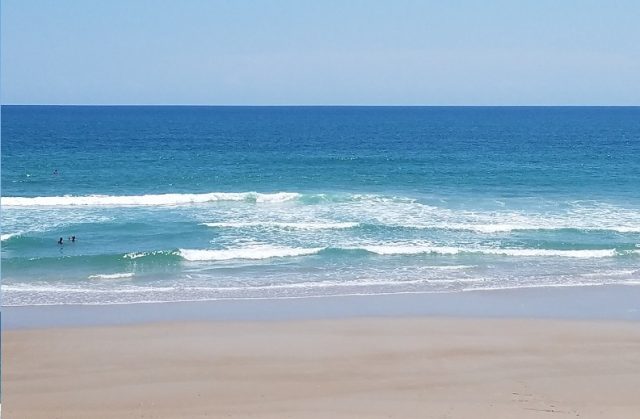 If you own a beach house on Topsail Island and are seeking an alternative to your existing property management agency, read on and contact me. I currently have 1 opening, and you're not going to find a better deal.
Current options
Currently, many tenants are using AirBNB. Some tenants over 40 or 50 haven't used the app and instead use a property management agency to manage their home. Owners of beach houses who utilize a property management agency currently shell out about 27% of their rental income to the management company. That's insane! For some people, it's worth it. With AirBNB, tenants pay the tax and AirBNB's fees and even leave a security deposit. I manage people's AirBNB listings, coordinate repairs and cleanings and communicate with the tenants in exchange for beach time. You do nothing. I should probably also mention VRBO which some poeple use, too.
What I offer:
I am currently seeking 1 oceanfront house to manage. I already manage one beautiful oceanfront house on North Shore Drive. My current fee is $0. This is extremely rare as my marketing services are in very high demand worldwide and I place a very high value on my time. And yes, there is a catch.
The only reason I am offering this here is the existing house I manage may be sold in 2019. It probably won't be, but if it isn't, the owner is going to sell it in 2020 or 2021. So, I am proactively seeking a second unit to manage.
I will get you top dollar for your home by renting it on AirBNB. The current 3 bedroom 2.5 bath house I manage I am able to get:
$2,800/wk in June
$2,800/wk in Jul
$2,400/wk in August
These are the only months I've nailed down pricing on. I expect I'm also able to get:
$2,200/wk in May
$2,000/wk in September
After several tests I have come up with offering the house up for rent about 14 days before available dates. This allows me to seek the very maximum amount people are willing to pay since everything else is rented out. Also, people willing to pay these numbers are the best tenants to have. The pricing is out of the range of partying teens and while I do not (and can't) judge tenants I almost always attract a family of about 6 people to come in to the house.
I have tested and retained maids and linen services.
I rent the house out Saturday at 3PM to Saturday at 10AM. Maid services are in around noonish and require a completely empty house.
I come in every 4th or 5th week. IF I have proactively taken care of everything, this is usually a completly proactive run while I also make minor repairs. I do stay the entire week. I do not run down and squeeze in a bunch of repairs in a 5hr window.
So in the case above, the prime summer weeks amount to $32,000, but with me going in 2-3 times, the amount is reduced to about $27,000 of after tax income.
Challenges:
I have been staying in Surf City since 2003 and have done basic repairs for my buddy's place the entire time. Since we have rented it out a bit over the years, I've become pretty familiar with the stuff people break. I also do not want to bug you or have you pay emergency repair fees (can't guarantee that) or have to run down in the middle of a week, so, I am very proactive. These are some of the things I fix before they break and other challenges.
Maid services. I have a maid who is extremely timely. This is rare and a miracle. She is not flexible. She arrives between 10AM – 2PM. The house must be vacant or she's not going in. She cleans surfaces. No laundry, no dishes.
Linen services. I go ahead and keep basic linens at the house. I tell people to bring their own. People always call me a day before they get there and ask if there is something. Towels… Queen size sheets… Pillows… Etc. It makes life easy to just tell them yes they can use it but ONLY if they clean it and put it back. (They clean it about 90% of the time.)
Insects. I am an expert at pest control, but not because I wanted to be one. I hired a service to come in every month. They were totally incompetant, spraying insecticide once a month. This kills adult roaches and other adult bugs. Well, that's worthless. An effective pest control system attacks the insects at all stages of their life. We want the adults to carry poison to hteir nest. We want teenage insects to be unable to reproduce. We want larvae dead. If you have bugs, it can take a while to totally kill them off. But, treated appropriately and regularly, we can prevent an outbreak from ever occuring. With me, you can fire your existing pest control service.
HVAC. I am still seeking a "favorite" HVAC repair man, but I do have a list of who NOT to use! I have invented filtration systems and proactively check coils and install remote, Internet controlled thermostats.
Electrical. I regularly discover outlets and switches which are looking cruddy and replace them before they break. If they're outdoors, I remove the outlet for inspection every year or two and replace them before they die.
Plumbing. I can proactively reuild toilets but anything major and we're calling a plumber.
Tenants. I am very up front with tenants and leave them no surprises but pleasant ones. 9 out of 10 times I speak to them about 48hrs before arrival and never again. I arm them with knowledge. They show up and see everything is well taken care of, and they take care of it as well. A happy conversation goes a long ways and I've had people give me great reviews even if there have been Internet outages and major storms. I screen them to the best of my ability.
Internet. I worked in IT for about 20yrs and always make sure the router is in good shape, secure and people know the password!
Storm prep. I don't like heights so I generally hire someone to board up windows.
My fees, and a recap
My fee is basically me coming in and using the place in the off season, and in the summer every 4th or 5th week. In 2018, I was at my other rental:
May 12-19
June 16-23
July 28-August 4
I was also there before prime season in May. I fish a lot, and my favorite time to go depends on water temps. It's usually late April, May, late September, October and November. I did go twice in August, although I paid for my second trip as I felt it was only fair since I was using up a prime week.
When I do go down in the off season, I generally just go in. My current beachhouse owner lives in Missouri, so he isn't around or he gives me a heads up if he is coming in to town. If he is, I make sure I'm not there and the place is ready for him. Of course, it's his house. In total, I spend about 12 weeks a year at Topsail. In the off season, I generally go for very quiet trips. I work from my laptop for several hours every day.
References
I know several people along the coast and many entrepreneurs in the area who do photography, own bars and restaurants and coffee shops. I know several town employees and neighbors all over North Shore. My current beach house owner will attest to my 100+ visits to his house. As for tenants, I've accumulated nothing other than 5 star reviews. I've also been self employed for over 20yrs and done work for many police departments and law firms. You just don't get to this point without being a stand up guy. 🙂
Why I love Topsail
I'm an outdoorsman. I take it all in there. I wade in the sound at 3AM hunting flounder. I catch crabs. I hang out at the pier. I take boats up into the rivers. On the beach I've seen turtles lay eggs. I go to the turtle releases. I've seen turtles hatch. I've rescued a turtle! I like watching the perseids there in the middle of August. I do the Dolphin Dip. I go too much to be a regular tenant but I haven't brought myself to buy a place there yet.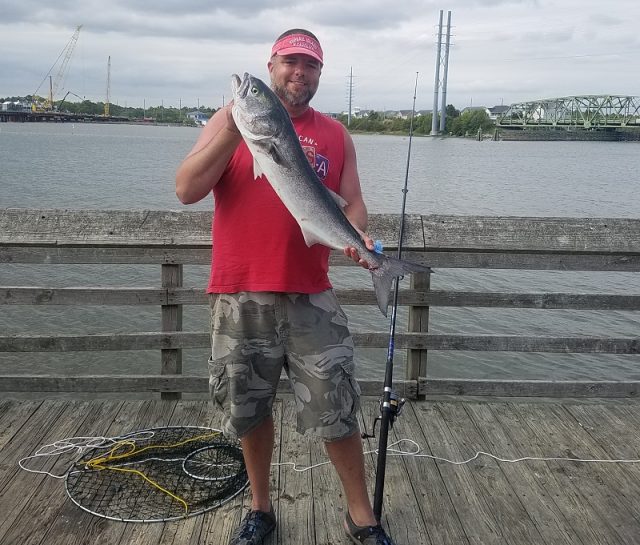 About me:
I go in with my wife and kids. In the off season I often show up alone – I basically work and fish (I work form a laptop). Occasionally I'll have another family join me for a couple of days. I do not allow dogs or pets, but I do have an 8 year old German Shepherd. She sleeps a lot and will be dead in a few years, but she is a big deal and has several thousands of followers online and I'm her emotional support human. She goes where I go, but you'll never know she was there and I don't let her maul anyone.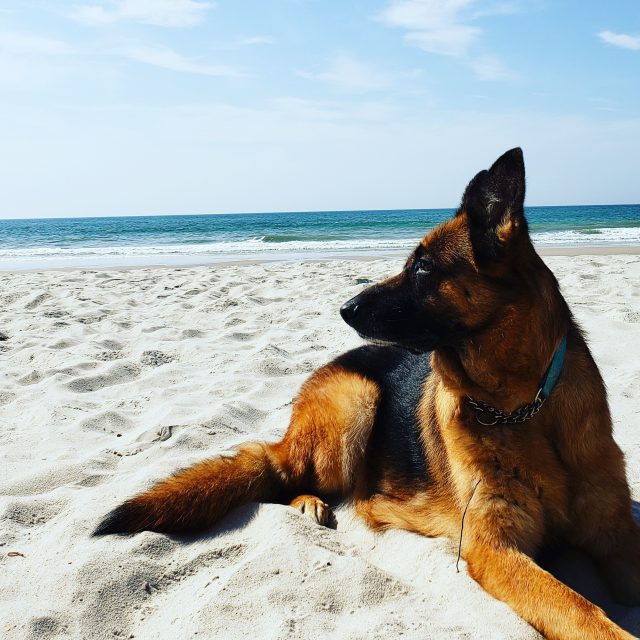 Recap of what I do and do not fix/ take care of:
I just go ahead and pay for all minor repairs. Shower heads, minor plumbing issues, outlet replacements, Adironcack chairs, pest control, caulking, etc. If I am there and it needs to be done I get it done. I fix these things because I think it is fair and I enjoy doing it.
I should probably mention here that I can't fix everything. In the event I can not, I do go to bat for you and find the best deal possible. I can't fix:
Emergency repairs
Advanced plumbing issues
Mystery moisture issues
HVAC
Roofing
Appliances
TVs
Email me
Email me and I'll call you back. I have mutliple people asking me to manage their houses at Emerald Isle and Oak Island (word travels fast) although I am interested in Topsail Island only at the moment. I have a strong reputation and am easy to get a hold of and can appease any tenant's woes. I only work with people who I truly like and you have to like me too. We'll grab a burger (or some tofu) and see if we click and go from there.