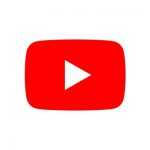 In December 2018, YouTube deleted subscribers from many channels on their platform.
With all of the massive problems YouTube faces lately, apparently they thought this was a priority. 😛
Users can still fake review counts. One company I briefly tracked adds a lame video, then inflate the view count by 2,000 views a few days later. And, you can still buy likes. And, of course, you can still purchase followers.
While I'm not certain how the process works, it just so happens that I know someone who purchased 300 followers at one point. During the YouTube Subscriber Purge of December 2018, they lost about 200 of their fake followers.
What happened?
The deletion of spam subscriptions took place on December 13 and December 14, 2018.
Affected channels get to see a banner across the top of their page. Since I know an affected channel, I took a screenshot for you. 🙂

The YouTube Help Forum made the announcement here which stated:
"Removing spam from the platform helps ensure that YouTube remains a fair playing field for everyone and should result in higher confidence that you're organically building a community of authentic fans."
There's also another page on the YouTube Help website which says:
"We regularly verify the legitimacy of the accounts and actions on your YouTube channel. This is part of a process to ensure that our site metrics are free of spam, abuse, and closed accounts to keep YouTube a fair playing field for everyone. It's important that subscriber numbers stay meaningful to ensure that when your sub count grows, it's because you're organically building a community of authentic fans who will keep watching and supporting you."
Fake it til you make it?
Many successful websites out there faked it until they made it. It's tough to get subscribers when you don't have any. People like what's popular. If you purchased subscribers, I don't blame you. I won't name names here, but even movie stars do this! Even if YouTube purges the follower count in a year from now – who cares! The platform is overrun with spam anyways. While I do not personally practice purchasing fake subscribers, it's a practice that;s gone on since the beginning of time and there appears to not be much of a downside.
Until the next purge…
Did you lose subscribers?
I'd like to learn more about this. If you lost subscribers and you had traded or purchased them, how do you think YouTube did at removing them?
If you lost subscribers and you had not partaken in any of these practices, I'd love to know that as well.
Please feel free to email me or share your story in the comments section below.