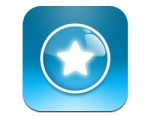 Below is an embedded copy of our Pearltrees posts. Admittedly, maintaining the plethora of accounts that we do have become very time consuming. Our time spent on Pearltrees is limited. Will we begin curation here or just share our own content? This is yet to be determined.
If you so desire, check out our embedded Pearltrees account below. Follow it and share it to your heart's desire!
If you are using Pearltrees, please let us know about it in the comments below!