In August 2017 I noticed something new in Google's search results. A poll! I had not seen one before. Just like Super Bowl LII, the poll was for a highly anticipated sporting event: Connor Vs McGregor. You can see the screenshots of the Connor Vs McGregor Google Poll here.
I  believe the Super Bowl LII Google Poll just went live February 1, 2018. It's 11PM CST 2/1/2018 right now and only 130,000 people have voted so far.
What's a Google Poll?
It appears that Google will be running their own polls when events are coming up that millions of people will watch. The feature seems to be just for fun. Why not.
Screenshots
I expect the polls to disappear on Super Bowl Sunday after the game ends, so here are the screenshots of the Google Poll just after it went live: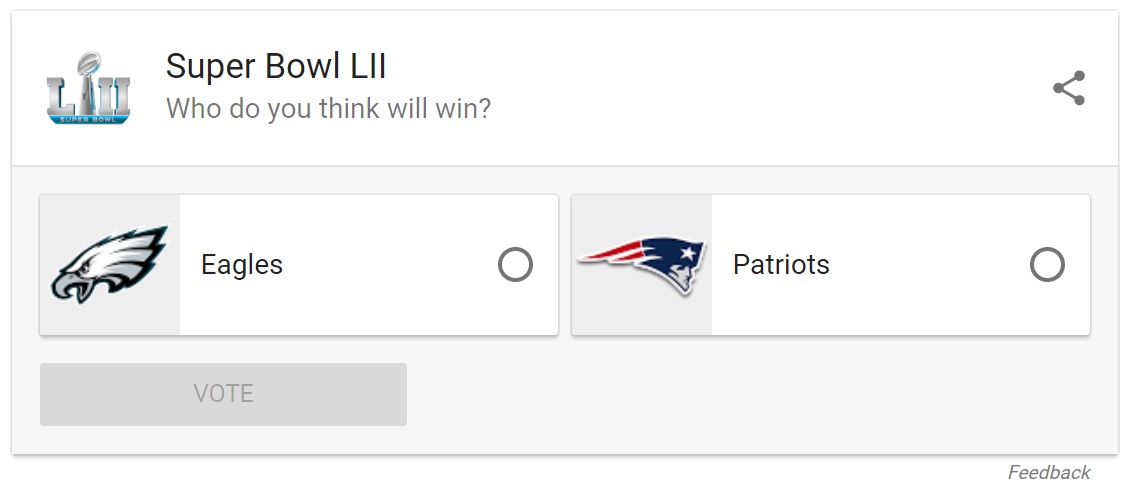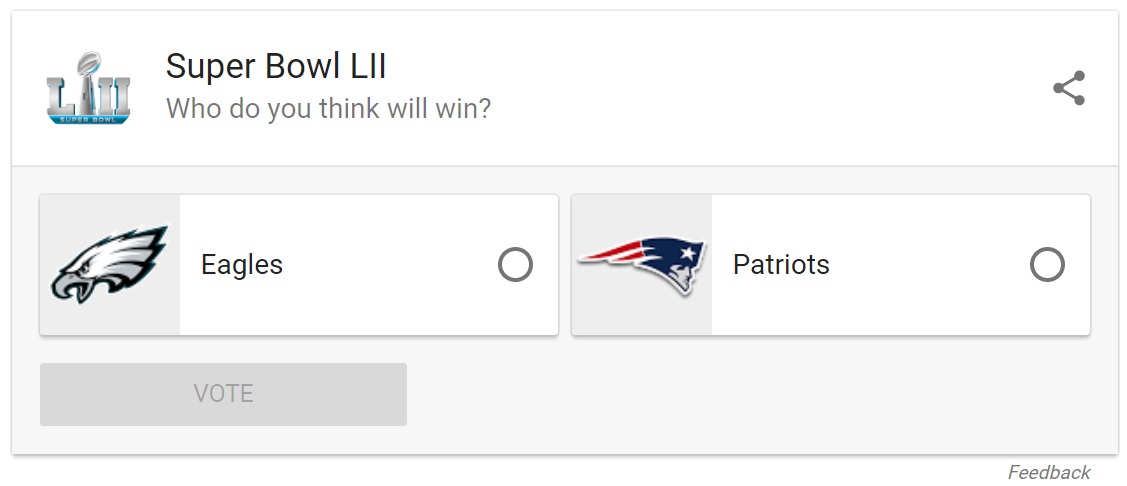 I am not a big football guy and I know a ton of people are rooting for the Eagles. I have Philly clients probably reading this right now, but, hey I voted for the Patriots, just because they seem to win often. That said I do enjoy seeing upsets and will watch the Super Bowl even if I am secretly doing so just to see the commercials… Anyways, after you vote you'll see the current stats:
What do you think about Google Polls?
Google's mobile search engine results page will be quite interesting on February 4th when Super Bowl Sunday kicks off…