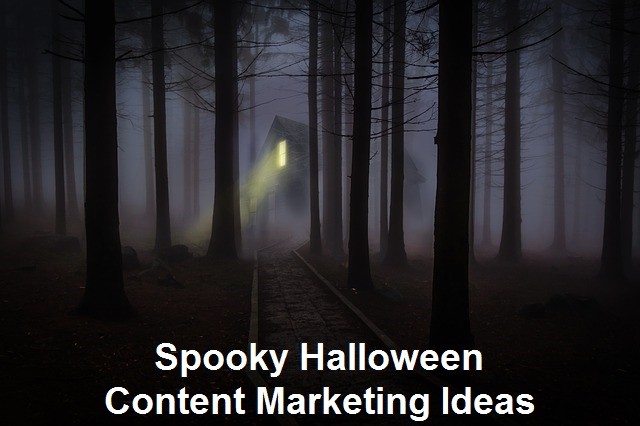 October 31st is right around the corner. You know what that means……
Vanilla Ice's Birthday is here!


image credit (and yes he is performing in 2015 in TX)
That, and, it's Halloween!
Should you create content around Halloween?
Not everyone needs to….
If you do, make sure it is a treat, not a trick. By this I mean make sure that if you take the time to create this piece of content that you are all in and do it right.
Below are some examples. If you have any to add be sure to leave them in the comments at the bottom of this page.
Halloween content marketing ideas
Real Estate Brokers: Each year I assist a real estate broker with creating the epic, go to source of things to do in his town. Thankfully, it is not a big city, as Halloween is a widely celebrated holiday. Even in a small town there are special events at churches, haunted houses, hayrides on farms, neighborhoods with a police presence ensuring a fun and safe experience for the kids, and more.

Personal Injury Attorneys: Another niche I work in is personal injury law. I am no attorney but you'd be surprised at what I come up with that actually lands cases. A lot of this stuff is no fun to think about, but, people are injured every day, even on Halloween. Answering people's questions on your injury blog is a sure fire way to get some traffic, possibly a link, or better yet, a new client. People trip in yards on debris which should have been removed. People are leaving Halloween parties drunk and causing major accidents. Pedestrians are hit by cars, buses, trucks and more.
Children Related: Pediatricians, dentists, healthcare professionals, and virtually anyone who works with children could come up with all sorts of content ideas.
Animal Related: Vets, pet sitters, doggy day cares, companies who sell dog clothing or dog food could serve up dog costume ideas.
Check out big brands for inspiration
You can always go on Pinterest or Instagram for inspiration. Someone once described Pinterest to me as the place you go to search for things you didn't know you were looking for. I think that statement is terribly accurate. As for Instagram, just hit up some spooky hashtags.
Petco
Petco makes a great use of Instagram each year with their "make a scene" contest. For only $5000 people all over social media do their advertising for them.
The Devil Baby Attack prank
If you've never seen this video, go ahead and click it. It is quite terrifying. This was in promotion of a movie called "Devil's Due".
Party City
Check out Party City's Pinboard on Adult Halloween Party Ideas.