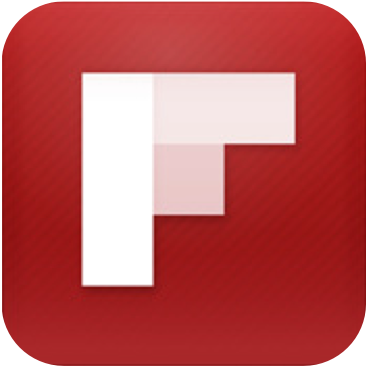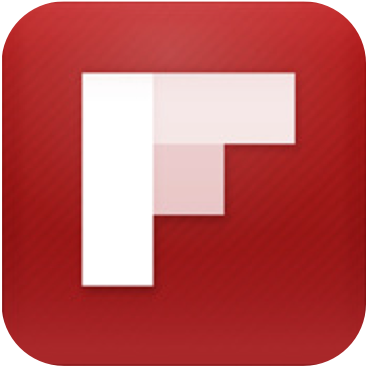 Recently we discussed using Flipboard for Business. Well, we use it ourselves to curate social media news in our Flipboard magazine.
Content curation is a funny thing, and helps businesses in mysterious ways. We hope to demystify these for you on this blog shortly. Until then, check out our social media flipboard magazine. We're reading the news anyways, shouldn't we share the latest wonderful content with you? Yes. We have strategies for this which we will be sharing shortly, so stay tuned.
Below is our social media news magazine. Subscribe to it! You will not be disappointed.
Below we will occasionally update what Social Media News we're flipping:
Please see the flipboard magazine for these articles, and newer. The magazine is updated daily. The last update below of the magazine's contents was performed on: 8/24/2014.
When death goes viral: mourning celebrities on social media
– Tomas Chamorro-Premuzic, the guardian
5 Social-Media Marketing Lessons From the ALS Ice Bucket Challenge
– Robert Tuchman, Entrepreneur
Shell Shows More Gas Brands Could Fuel Up on Social Media
– Christopher Heine, ADWEEK
Sports Social Media Network Fancred Completes $3 Million Financing Round
– Darren Heitner, Forbes
People in Sports Who Share TMI on Social Media
– Giancarlo King, bleacher report
Beheading video poses challenge for social media
– David Weinberger, CNN Opinion
LACMA Is Killing It On Snapchat
– Jean Trinh, laist
How real a risk is social media addiction?
– Aliene Augenbraun, CBSNEWS
Twitter Analytics
– AJ Kohn, BLIND FIVE YEAR OLD
Use Social Media However You Want!
– Eli Fennel, Wojdylo Social Media
Snapchat Is Moving Closer To An Ad Strategy — Here's How Brands Are Already Using The Platform
– Marcelo Ballve, Business Insider
Mike Brown Video: Ferguson Vines Show How Social Media Shapes Missouri Protests
– Jeff Stone, International Business Times
Your Twitter Feed May Soon Be Filled With Accounts You Don't Follow
– Samantha Murphy Kelly, Mashable
Robin Williams' daughter leaves Twitter, cites trolls
– Chris Matyszczyk, C|net
Pitch deck: How Snapchat is selling itself to marketers
– Matt Van Hoven, DIGIDAY
BuzzFeed raises another $50 million to fund expansion
– Brian Stelter, CNN Money
When a monkey takes a selfie …
– Danny Cevallos, CNN Opinion
Lawsuit Against Facebook Draws Wide Support
– John Blosser, Newsmax
Facebook's Change of Face
– Katherine Rosman, The New York Times
From Facebook to the streets: How social media is fueling youth violence in Kalamazoo
– Aaron Mueller, MLive
How I Would Use Twitter Marketing to Market Gone Girl
– Schyler Martin, Wojdylo Social Media
Pinterest just hired the guy behind Axe's notoriously sexist advertisements
– Jenny Kutner, Salon
Miss Idaho's bikini pic with insulin pump sparks social media campaign
– WGN Web Desk
Young women with 'sexy' social media photos perceived as less competent: study
– Victoria Taylor, Daily News
Introducing Save on Facebook
– Daniel Giambalvo, Facebook
Social media contributing to fall in teen pregnancy
– Gulf News
Jlo's Instagram Selfie gets 218k likes
Russia enacts 'draconian' law for bloggers and online media
– BBC News
LinkedIn to Acquire Bizo
– Russell Glass, Bizo
Start a conversation about a Pin
– Cherie Yu, Pinterest
How Student Newspapers and Magazines Go Viral on College Campuses
– Rachel Schmitt, Wojdylo Social Media
How to Post Links on Instagram
– Jesse Wojdylo, Wojdylo Social Media
Will Facebook Page Reach Drop to 0%?
– Len Raleigh, Telapost Social Media
Do Twitter Tweets Get Indexed By Google and Affect SEO?
– Jesse Wojdylo, Wojdylo Social Media
Why Social Media Has Become a Picture Sharing Bonanza
– Jesse Wojdylo, Telapost Social Media
How to Recover a Business From a Google Panda 4.0 Penalty
– Len Raleigh, Wojdylo Social Media
It Looks Like Snapchat Is Planning Some Sort Of Mobile Payments Project
– Alyson Shontell, Business Insider
Study: 'Sexy' pictures on social media make women less competent, attractive to their peers
– Caitlin Dewey, The Washington Post
Personal Injury Lawyer Uses Google Plus to Expand Reach
– Jesse Wojdylo, Google Plus For Us!
Facebook's Photo Sharing App Slingshot Has Cratered To The Pits Of The App Store
– Jay Yarow, Business Insider
This World Cup Game Was The Biggest Moment In Twitter History
– Flipped from The Huffington Post