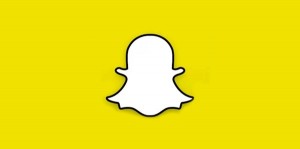 The primary purpose of social media is to bring us together. I've recently seen a perfect example of social media being used for this purpose in the creation of Snapchat's Campus MyStory that popped up at my school. It allows people from the surrounding area to submit their Snaps and then an unidentified third party chooses which Snaps go on the Campus MyStory, which is visible to people in the area.
As you might imagine, this idea caught on like wildfire. In the first few weeks, it was all anyone could talk about. Everyone wanted their Snaps to be featured and would write jealously on Yik Yak about the other people whose Snaps were featured often. On the other hand, some of the more popular submitters escaped the jealousy. One girl did a daily weather report and became popular because of her sunny disposition. People would write on Yik Yak about seeing her on campus. By the end of the semester, she hosted a motivational speech in one of our auditoriums. Cosmopolitan even wrote an article about her. She was a regular celebrity.
At first, my Snapchat account wasn't hooked up to location services so I wasn't able to see the Campus MyStory. I work for the campus television station. My news director would often submit Snaps about what we were doing. I was often featured in them without knowing it and soon multiple people had come up to me and told me they saw me on the MyStory. Like I said, it was all anyone could talk about and I was curious so, finally, I hooked my account up to location services and had access to the MyStory. I liked it a lot more than I thought I would and found myself watching it all of the time. Now that I'm home for the summer, I miss it.
The reasons the campus was drawn to the MyStory were diverse. For some students, being featured on the MyStory was a goal. They liked the competition and challenge of it. For everyone, the MyStory offered a way to unite the campus. You got to watch other students having similar experiences to your own and relate with them. You got to watch closely for your friends to make appearances. You got to feel like you were a part of something unique to Syracuse. If nothing else, it offered a conversation topic.
The Syracuse MyStory is a perfect example of social media working how it was meant to work. Amidst all the stories of cyber bullying and hate, it can be hard to remember that social media was created so that we could share our stories and find common ground with others. I was skeptical about the MyStory at first, but I'm so glad I eventually got on board and I'm looking forward to seeing it again in the fall.
Latest posts by Claire Moran
(see all)