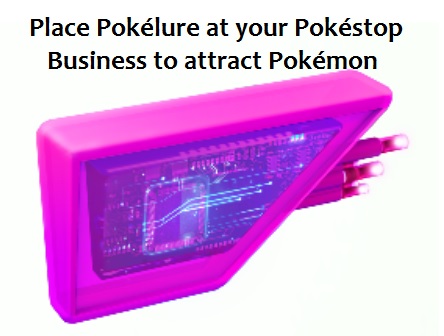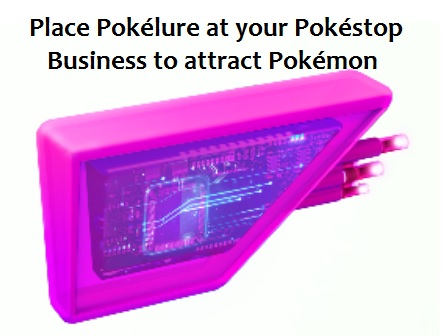 If your business is a Pokémon Go Pokéstop you can deploy Pokélure, attracting boatloads of players to your location.
You could also incentivize players to use Pokélure with discounts or free drinks, etc.
(Related: "Can my Business be a Pokémon Go Pokéstop?".)
What is Pokélure?
Pokélure is a bait which attracts Pokémon. Players must visit the location IRL (in real life) where the lure is deployed to find the Pokémon.
How to deploy Pokélure at Your Business
Log on to Pokémon Go
Buy Pokécoins
Use Pokécoins to buy Pokélure
Get the word out that you're dropping Pokélure or just deploy Pokélure
Should you deploy Pokélure?
A business local to me that teens love is doing it. They sell coffee and other $4 drinks. It is a massive success. It depends on what type of product or service you offer. Be sure you can accommodate the people, too. At this moment, July 12 2016, this is a huge opportunity.