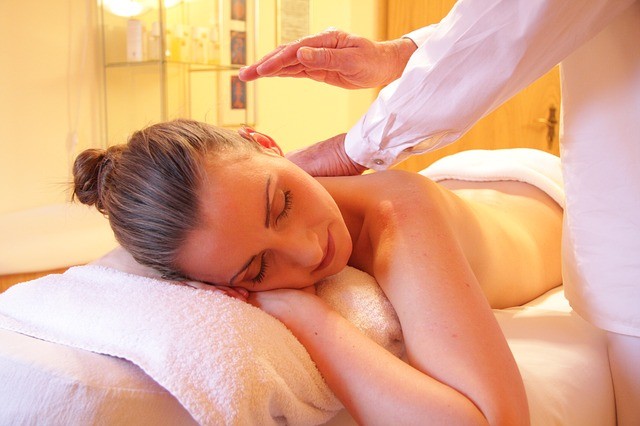 Recently I was contacted by someone looking to grow their business. The business is a massage spa / massage therapy business. The franchisee was looking, specifically, to rank in the Google Local 3 Pack.
Exposure in search drastically grows businesses. Having once owned and operated a brick and mortar business for 13 years myself, I have first hand experience being on the receiving end of a business which ranked in the Google Search. In fact, the business has been pegged to the top of local search results for over 15 years now. 🙂
How to get the Google Local 3 Pack
To make an extremely long story short, this article explains most of what there is to know about the current state of the 3 pack, which, to be honest, could completely change tomorrow, although I do not foresee that. Typically, it is greatly correlated with organic rankings. Reviews are a factor as well, but at least 80% of the equation is the organic rankings.
SEO for Massage Therapy
Not to downplay the importance of this, but on a scale of 1 to 10, the difficulty of getting a site like this to rank well and stay there is about a 2, at least for someone like myself who has worked in some tough niches. If you want to see a tough niche take a look at Chicago Personal Injury. AdWords spends can exceed $50,000 monthly and you have no idea what lengths firms will go to to stop paying $600k/yr in pay per click.
If you have WordPress 99% of your On Site SEO is taken care of. Just giving pages a nice title and some in depth content is fine.
Off Site, of course, you need some links. Please do not overthink the links. Your local competitors are only going to have a handful of links. Sponsor a couple of local charities and submit your site to a couple of legitimate massage directories and you will have as many as the competitors. If you hire someone to build links you had better make damn sure they do not get you bad links. If you go this route understand you are paying for their time to find links. This may include reaching out to local businesses and being turned away. The top SEOs out there command over $200/hr. If you find one who is willing to devote time to content and acquiring the occasional quality link to your site you are golden. I can't speak for all the other SEOs out there but I personally have access to websites around the country that have something to do with car accidents. If, say, you had an article on your blog about massage therapy for stiff necks after a vehicle accident, well, maybe an inbound link or two would come in. 😉
Content
There are hundreds of articles on this site devoted to content. This is where most businesses miss the boat. If you offer "hand massage", there needs to be a page on your website devoted to hand massage. This should be a thorough article describing what hand massage is, the benefits of it, who gets it, who does it, how long it takes, etc.  If you're the only business in the area putting this online you will absolutely get leads from the page. Also, these pages occasionally trigger google local 3 pack style search results. And, the content IS the SEO. The more of it you have, the more consistently it goes online, does push other results higher in search. I have case studies showing this which I am releasing on this website shortly. An active blog is vital; get ideas directly from employees, customers, or hire a content writer to come up with them.
SEO for Franchises
I have looked over Elements, Massage Green Spa, Massage Envy, LaVida, Structura, Massage Heights, and Zen Massage. ALL of these franchises could be doing so much better in search. I would be happy to assist one of these companies in getting better traction in search. This is where my skillset would be best applied. The advantage here would be drastic for all franchisees.
SEO for individual spas and franchisees
Right now Elements and Massage Envy have the most powerful websites; the sites have age and thousands of links pointing at them. Fortunately for competitors, these two sites still lack a focus on local. Competing local massage therapy businesses have an opportunity here to at least compete with these 2 in local search. In many cases you can outperform them as well. Many franchises have a huge opportunity to get links or already have them- most of them need drastically more content regarding the benefits of massage and a focus on local.
Should I Open a Massage Therapy Business?
I can only speak from an acquaintance I have in the Raleigh / Durham / Chapel Hill market. His first franchise did very well and he has gone on to open a dozen locations which are very profitable. If you do venture in to business for yourself, put on your seatbelt and enjoy the ride! I do not know a whole lot about other marketing aspects of the massage business but I can say that online marketing is vital to get nailed down correctly. I would personally suggest gift cards and Valentine's and Mother's Day gift packages, but, I am biased; I buy those myself. 🙂 As for my local acquaintance, he focuses on opening locations in very prominent shopping centers which seems to work for him.