This week North Carolina social media lit up with stories about the anti-Trump painting which was displayed at the art show at Roanoke Rapids High School.
Since the news broke, the image has been disappearing from some news websites and has been rather difficult to track down.
Parents and other concerned citizens took to Facebook to discuss what people on Facebook discuss – their political views, their opinions, etc. They also discussed the school and if the painting should be allowed in the art show. Some people thought there should be no problem with students expressing their freedom of speech, and others took issue with the painting of the President elect in the "Make Amerikkka White Again" painting.
While I do not personally care about this beef and nor do I have the answers to solve the world's problems, I do have a copy of the image for anyone who is searching for it: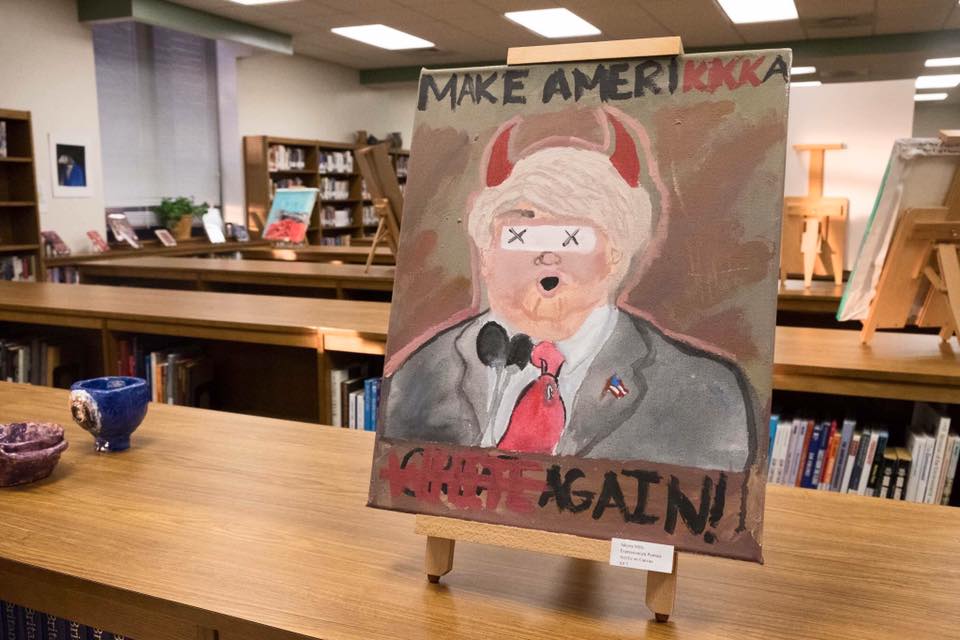 Image credit: www.facebook.com/jarvis.horne/posts/10211141869086972
If you decide to use this image online please share via original Facebook link, provided just above this sentence.
Better yet, skip the political commentary and wrap some Christmas presents for a loved one.
More information about this painting is available via WRAL here.