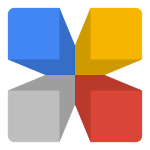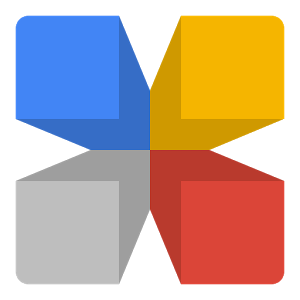 Recently a client brought to my attention a business in their area who rapidly accumulated dozens of 5 star reviews. Interestingly, they already had half a dozen negative reviews. A lot of people are afraid to leave businesses a negative review, so if this many people stepped forward to leave a bad 1 star review, they clearly upset a lot of folks.
I've always wondered how to report a competitor's fake positive Google reviews. I myself once owned a brick and mortar business for 13 years and had dealt with companies giving themselves fake reviews in the past but in many cases they just gave themselves half a dozen and gave up. But in this case, the business is rapidly accumulating reviews.
So, I figured out how it is done, witnessed the process in action, and now I'm here to report on it.
How to report fake positive reviews
You can flag individual reviews left in Google when viewing a business's reviews, but if they look like normal reviews or not contain vulgarities or hate speech, Google is not going to do anything about them. But, I do have actionable advice:
Obtain evidence of the incentive. This is the most important step. You need a screenshot of their offering, a URL clearly showing where they are incentivizing reviews, a photo of their flyer, or clear proof. Some businesses advertise their payment for reviews on their website or on social media such as Twitter or Facebook. If a business has obtained 4 or 5 reviews in the last 10 years and then suddenly received 70 in just a few days from people who have clearly never used their services, this may be enough "proof" as well.
Present the facts. Check your emotions at the door and head over to the Official Google My Business community forum. Type up exactly how the reviews are being purchased or incentivized, the dates the misleading reviews were left and post this in one tidy post in the forum.
Locate a "top contributor". These forum members may find your post on their own. If they do not, ping them or track them down in the forum so they see your post. If you have a legitimate case, they will use their superpowers to escalate your report from the forum to Google. Do not beg, they only care about the facts and keeping Google's data accurate.
Example threads where people have successfully had fake positive reviews removed:
Fake reviews are unethical, deceptive and possibly illegal.
When most people find a business online they simply see the star count or star rating of a business and proceed to trust Google and contact the business. Very few end users will go through dozens of reviews, scrutinizing each one.
Fake positive reviews are so deceiving. Not only is this against Google's policy, there are laws against it put in place by the Federal Trade Commission (FTC). The FTC does not want people incentivizing people's reviews. It is against the law. It's rare the FTC actually takes action against people, however they do sometimes make an example out of someone for misrepresenting their business.
Getting fake positive reviews is a bad idea. You're going to upset other business owners in the area. I've personally been in business for a little over two decades now and have always found it to be in my best interest to simply be good, honest and treat everyone, even competitors, respectfully.
Have you seen a business buying fake reviews?
We would like to hear your story; please feel free to comment below.