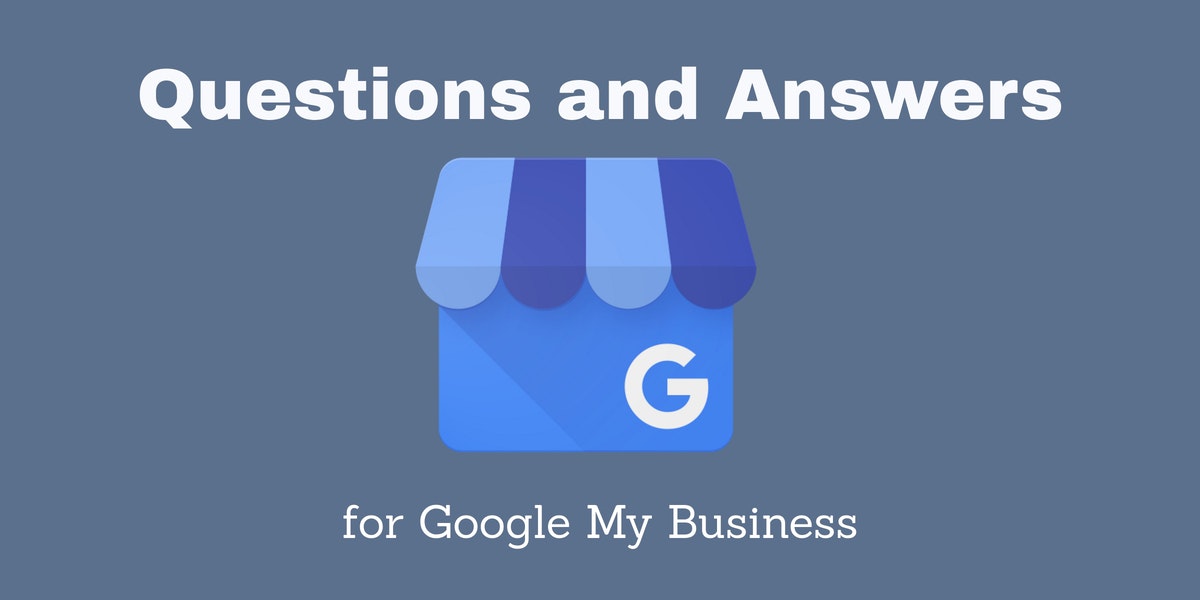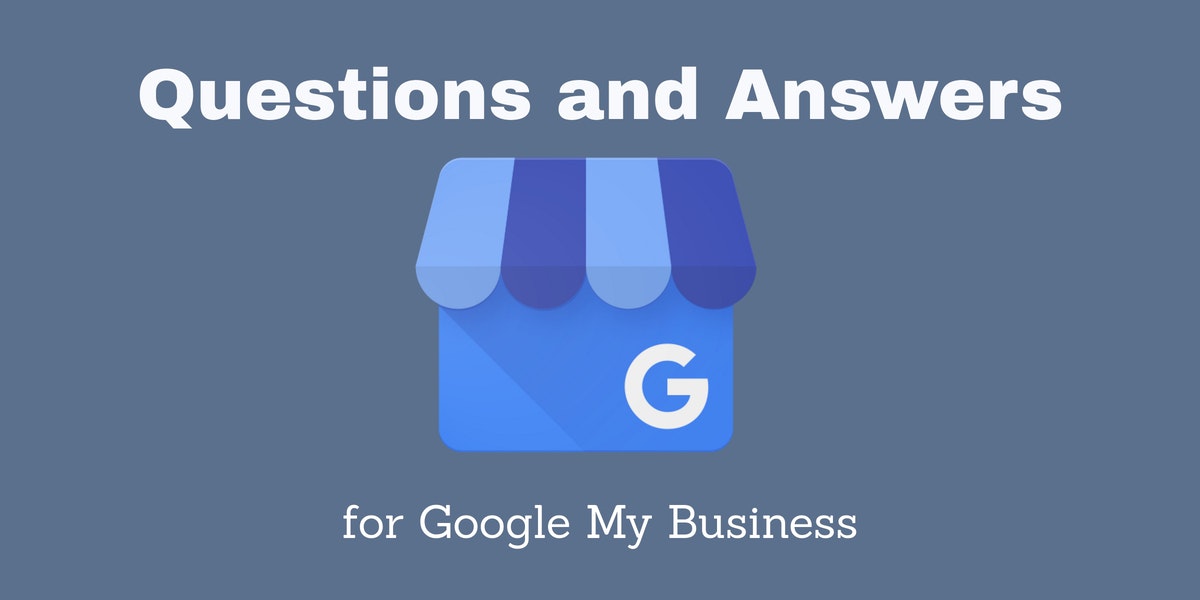 Today Google rolled out a feature they've been testing for a couple of weeks now called "Questions and Answers". The feature now shows up for anyone looking at a business on Google via mobile, and I'm sure it will be available on desktop in the very near future.
Not to pat myself on the back, but in May of this year I speculated that GMB would get something in response to Bing's chatbots where people can ask questions and get answers. However, the glaring problem there was: what business owner is going to log in to Bing and give the bot all the answers? With GMB Question and Answers, users (aka "the community") can answer the questions. More on that in a minute.
This is what "questions and answers" looks like: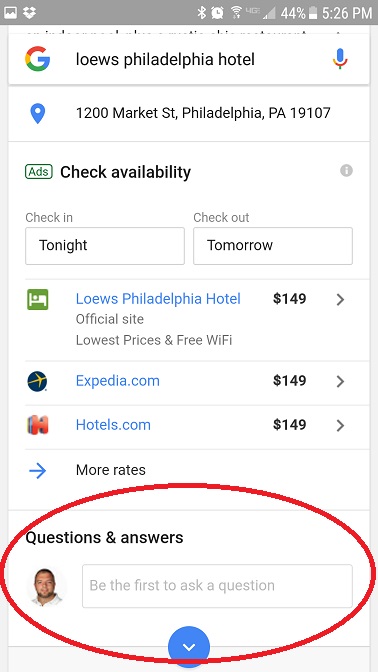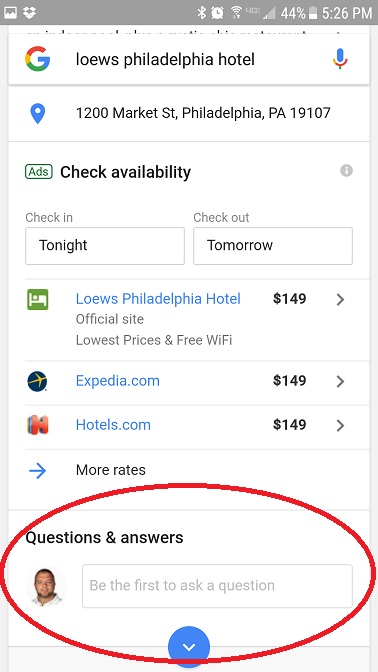 Within hours of the feature rolling out, I began receiving questions on my phone. More on that in a moment as well.
Once a user posts a question, they are given this screen, thanking them for "posting to the community":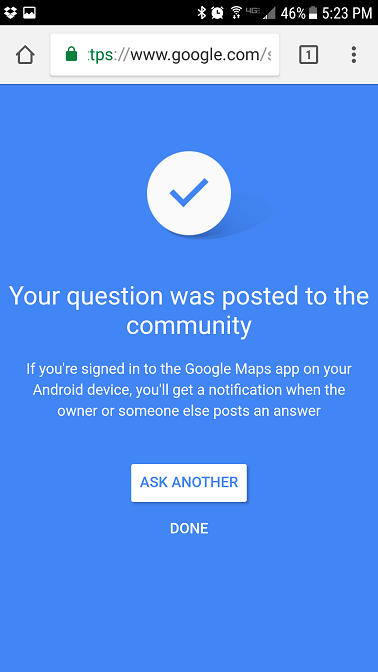 Once a question is posted, it looks like this:
Business owners (or anyone) can respond to questions that come in: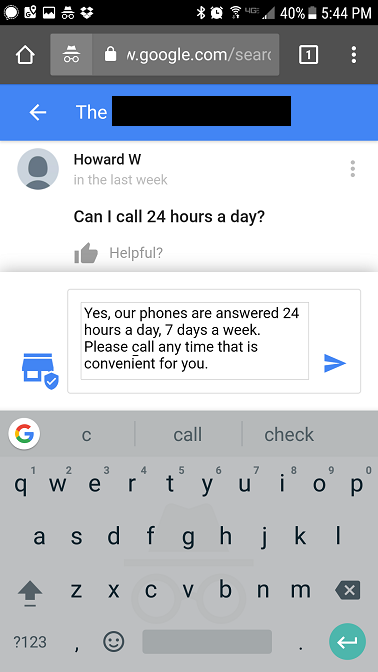 And, finally, this is what an answered question looks like for the world to see: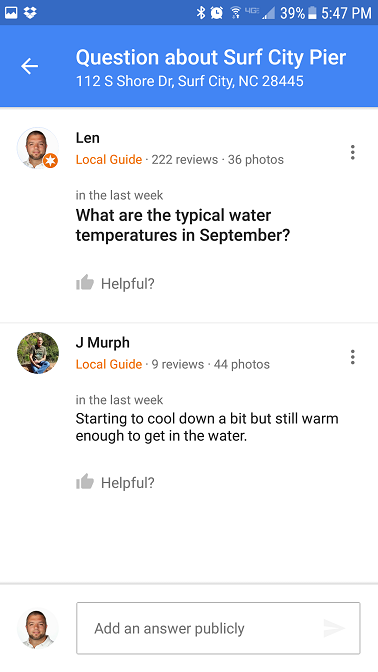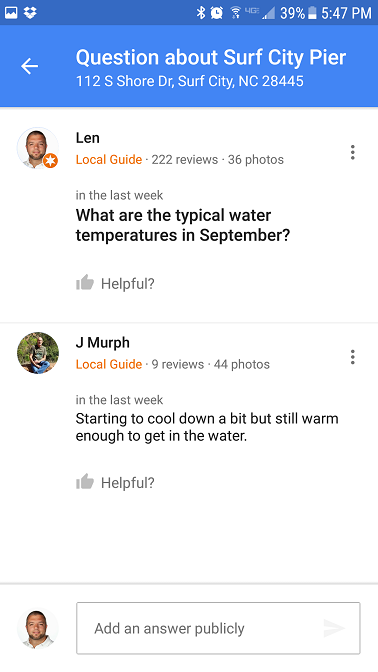 Google My Business Questions and Answers FAQ
The more I played with the new Questions and Answers feature, the more questions I had. Here are some of the things that I discovered:
How are business owners notified of new questions and answers?
I looked in the GMB dashboard for a place to respond to questions people were asking about a business I manage, and it did not show there. However, I began getting notifications on my phone through the Google Maps app of businesses that I manage. At this time, I believe if you are logged in to a Google account which has manager access, you will receive a notification via Google Maps.
There is a new feature in Maps where business owners can enable or disable community questions and answers. To view it, go to Notifications | People and places | then turn off Business listings.
Here's a partial screenshot of what the new notifications look like: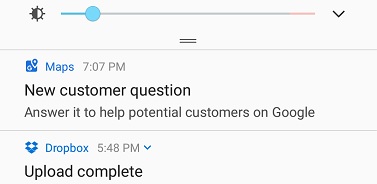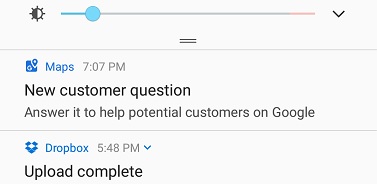 Who can answer questions?
I posted a question to a fishing pier I visit from time to time and "J Murph" replied shortly afterwards. This is because he has been to this location and/or has reviewed it. This is who makes up the "questions and answers community" – regular users and "local guides".
Business owners can answer questions as well, as mentioned above.
Does Google have any documentation on this?
A quick search brought me to this page designed for end users called "Ask and answer questions about a place". It details how to turn on and off notifications. Google also announced this new feature here.
How can users stop receiving notifications?
To stop seeing messages about questions you can answer, tap "your contributions" and then turn off "Community questions and answers".
Do questions marked "helpful" rank higher than other messages?
This remains yet to be seen but it is probably safe to assume that yes, it will indeed help.
How do I remove incorrect questions?
I recently stayed at the Loews Hotel while in business in Philadelphia. They don't advertise it on their website but if you call in to make your reservation, the reservations department will offer you a package which includes Valet parking, normally an additional $49 fee. Most people don't know this and pay the $49 Valet parking fee (sorry Loews!). Well, I asked the question "Is there a package which includes valet parking". A couple of hours later and I had two responses. One person said yes and another person said "Valet parking is $49 per night". I marked the yes as helpful and flagged the wrong answer as incorrect.
A screenshot below shows options to report answers: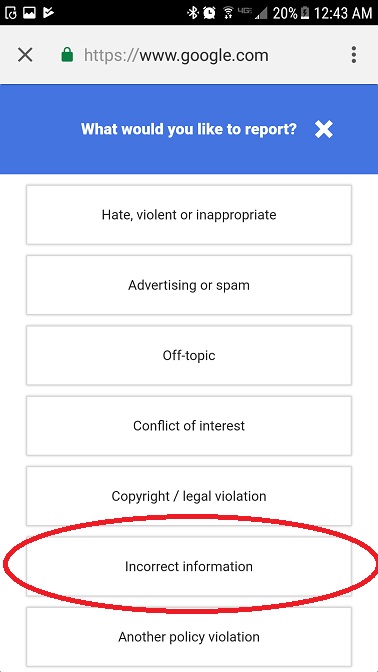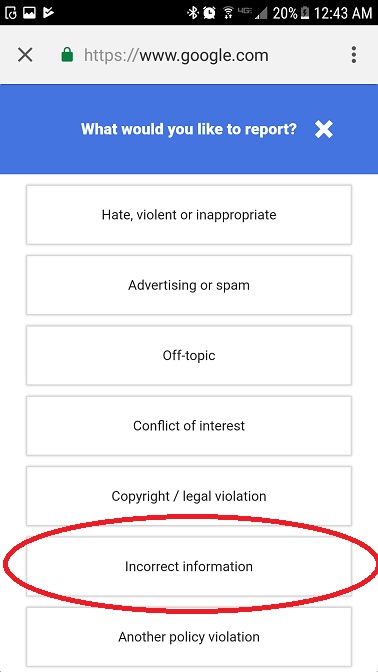 How do I get rid of inappropriate content?
As seen in the above screenshot, users can indeed report content. I'm sure there are some algorithms to eliminate vulgarity. But will Google actually police this or leave it up to the community? At some point, if this takes off they will be forced to leave it up to the community or give business owners some control over the answers people are leaving, otherwise it will be a disaster.
Currently, there are ways to report:
Hate content
advertising / spam content
Off-topic content
Conflicts of interest
Copyright infringement
Incorrect information
And other policy violations
Do upvoted answers display higher than others?
Yes. In the case of Loews hotel, I upvoted the correct answer and reported the incorrect answer. The incorrect answer is still there, however you have to click though to an extra screen to see "all answers". In other words, when you click onto my question you simply see the highest rated "most helpful" answers.
And yes, this looks extremely easy to game.
What do you think about the new GMB Question and Answer feature?
If you are a business owner or simply a Google Maps user who is now being bombarded with question notifications on your phone, please tell us what you think about this interesting new feature.