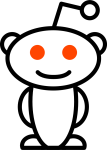 Jon Wiley, principal designer of Google search did an AMA on reddit yesterday. This means people asked him questions and he answered them.
Many of the questions were based around UX (user experience) although there were some tips as to what is coming in the future of Google search, which I'll cover below.
Please note, the quotes below are directly from the AMA. To get the entire context and read his AMA please visit the AMA on reddit instead of reading about it below.
For me, the biggest takeaway is something that I already knew; Google is going in a mobile direction. Well, users are going in a mobile direction, and of course for Google to retain it's users they must go in a mobile direction. Many of the changes we've seen at Google appear to indicate a clean, fast, mobile search. I personally encourage business owners to do the same thing with their websites- make simple, clean, easy to use, responsive sites. Especially for local businesses, the majority of their users will be, or already are, visiting their websites on mobile devices such as cell phones.
Food for thought – A question I've been asking myself for years: Will websites one day be a source of information to Google to display? And what will that front page of Google look like in 5yrs from now? Of course. these are questions that even Jon cannot answer. Yet.
Questions and Answers that caught my eye:
In a reply to user and search enthusiast "theirfReddit" Jon Wiley replies to his question about what the next great interaction of search will be:
"…broadly: I expect obstacles to drop away. Devices will get cheaper, smaller, lighter, longer-lasting, etc. You'll be able to connect anywhere, fast. And then WHAT you get will be much higher-quality info: not just plain facts, but specific help for what you're doing at the moment. Also, in many ways I think the technology will become more invisible – it'll fade into the background. Think of plumbing – you just turn on the tap, and voila, water! I think information technology will start feeling that way too: on-demand but unobtrusive otherwise. And it'll be magnified for people in other parts of the world where access to information is tough today…"
In reply to user "JoeRolette" who asked an intriguing question about why Google displays how long it took to get search results, Jon replied:
"…Speed is really, really important – even more so as people shift to mobile. Google needs to be really responsive or it doesn't feel second-nature. We want the Google app to be something you can just pull up and ask any question on the go, using voice search…"
An example of flowing information:
Here's a fresh example of Google delivering information right in search, kind of like he describes above, where "you just turn on the tap, and voila, water!" (Be sure to click the play button to see the MOV)


Please read the AMA and let me know what you think.