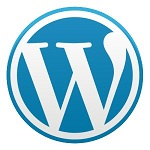 I am a big WordPress fan. Isn't everyone? But… There are few things on this Earth more frustrating than a WordPress site that is broken.
Each time I discover a problem with a custom theme I will add it to the list below.
Why are WordPress Sites Broken?
I have discovered 3 main reasons why custom themes go wrong:
A designer concentrates on design and doesn't understand or simply thinks little components are irrelevant. Well, they are wrong. Broken tags, missing doctype commands, and other issues are a big problem.
Oversights. A lot goes into a theme. Major themes are updated once monthly and uesd by 100,000 people. A single custom theme developed once is not going to be updated ever again. Jquery incompatibility? Too bad.
Greedy web design companies. I discovered a law firm marketing website recently that actually strips away the blogging functionality of WordPress and then tries to sell it to you as a feature! That is like buying a new Lexus, then going to pick it up and the salesman is standing there telling you that it will be an extra $700/mo to borrow a motor. Ahh!
Problems with custom themes
Well, here it is. My evergreen list of problems with custom themes. Every time I see a problem with a custom theme I will add it to this list.
No time or date stamp on blog posts.
Built in Jquery which conflicts with ALL major plugins rendering the theme unusable.
No "doctype" on RSS feed.
No "rel=author" functionality in blog posts.
Themes which are not responsive.
Themes with functionality intentionally stripped out.
Themes which create 2 URLs for single blog entries.
Unable to click on "page 2" of the blog without a 404 error screen.
Genesis themes with no "blog page" style page.
Any theme with no "blog page" style page.
Themes that use a custom "home" page.
Themes which break when WordPress is updated.
Overpriced themes. I know a Raleigh based WordPress designer that asks, with a straight face, for $30,000+ for a WordPress site (I can build something which outperforms it for free in 5 minutes).
Themes which automatically put a featured image at the top of a blog post.
Well thanks for listening. Hopefully this helps some designer out there. If not, oh well. Sometimes I like to complain and rant- mine as well create content out of it!