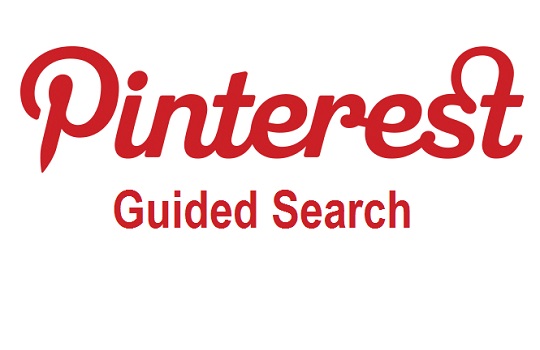 Pinterest's new guided search is awesome.
Human input
It was only a matter of time before algorithms could factor in human input. Pinterest the the perfect platform for this. People share images with a description. I always thought Google would be the first to do this. But how would people interact with Google search? Would they leave messages to each other on sites they visited? Rate it on how well it met their need? Only a few geeks would participate in that. On Pinterest you comment on what you've posted and describe it for your followers. The average user's followers are either their friends or other random users that found their pinboards pinteresting.
Pinterest's new search
At the writing of this article, the new "guided search" is only available on mobile. To see it, be sure your Pinterest app is up to date. Next, try a search. This YouTube video below briefly shows the search in action.

What I love
This is an outstanding integration of social and search. It is simple yet powerful. You could have no pin boards, no friends or followers, yet use the search. I predict that Pinterest start to gain more men in the near future. This video below shows a guy who wants to build a grill. If you did (or didn't) watch the first video be sure to watch this one:

Finding things you weren't looking for:
The new search allows you to find what you were looking for, and it helps people find things they didn't know they were looking for. Just try searching for BBQ. Guided search gives you several filters: party, ideas, recipes, sides, sauce, desserts, and more. You may have just been searching for BBQ ideas like a new sauce. But maybe the sauce was for a party. And if you're having a BBQ party, why not have a BBQ dessert?! If you use the dessert filter- hey, there is a chocolate BBQ banana. Wow! I have bananas & chocolate here and that sounds awesome and I should probably give it a shot- after we're done eating the coals will still be hot anyways. The possibilities with this are endless.
Ease of use: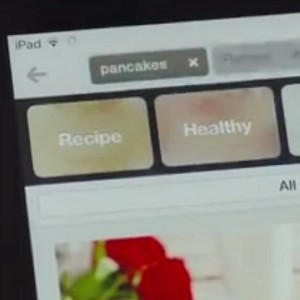 Pinterest's own directions are:
Tap the search icon
Type in something you're looking for in the search field
Tap any of the guides to help refine your search
Type in any extra search terms to get even more specific
No directions are needed. You just search, tap, and swipe.
Conclusion:
Pinterest already drives a ton of traffic. I believe it will start to drive even more. The search functionality is awesome. I've been searching since searching meant visiting FTP sites and manually looking through directories for what you want, requesting files over Fidonet and doing Gopher searches, and I'm thoroughly impressed with Pinterest's new search function. I can't wait to find out more about the algorithm, how it works, what makes certain pins outperform others, and more.