Do you create content on national running day? How can you create content for your blog around running if you're not a sneaker manufacturer? Did you even know today was national running day?
Of course, some people will stop and think, ok, national running day, so what. If I owned a sports store or a sneaker brand, I could put some content up for this day. But wait! You CAN create content on national running day!
If you're a personal injury attorney, you could put up an article about trip and fall accidents. If you're a criminal defense attorney, you could put up content about running from the law. If you're a plumber, you could put up content about running faucets. If you're a marketing firm, you could talk about running PPC advertisements. And of course, if you sell sneakers (or tennis shoes) you could post about National Running Day.
This digital badge company "Basno" created a National Running Day Badge: http://basno.com/c/2014/nrd
I had never heard of Basno until I googled "National Running Day". Now I know all about this cool website that allows users to create badges. See? You never know what kind of exposure you'll get from jumping on what is #trending. This is the badge I just made for us: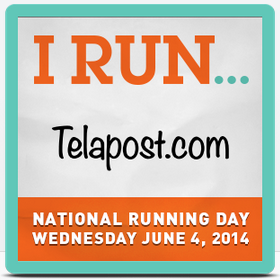 You might be wondering by now, what is National Running Day really about? Should I exploit it for my own content needs? Well, you might want to visit www.runningday.org. Be sure to check out their Charity Miles program, too. Simply download their app and start running! Every mile logged produces a donation towards your selected charity. Our favorite is the Wounded Warrior Project: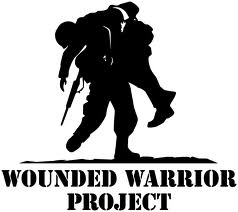 It will be interesting to see which brands take advantage of National Running Day on social media today. We'll be monitoring #runningday throughout the day to check it out and see what kind of reaction users have to companies which are going for brand awareness.
UPDATE 11AM June 4, 2014: It looks like Asics and Under Armor are among the first brands to jump on #runningday.
Here are some tweets:
Get happy for @runningday! RT & reply if you'll hit the pavement with your FAVE pair of #ASICS today. #runningday pic.twitter.com/BMoc3Ylsre

— ASICS America (@ASICSamerica) June 4, 2014
Happy National #RunningDay. Who's up for killing some miles today? #IWILL. pic.twitter.com/72Kmg3AJWz

— Under Armour (@UnderArmour) June 4, 2014
UPDATE 12PM: Well, it seems a LOT of brands are jumping on the #runningday train. We'll post a few more here and be done- there are too many to keep up with at this point, plus we need to go for a run!
Here are some Google+ #runningday posts:
And here are some Facebook posts:
#runningday on Instagram:
Have a great #runningday!