Fiddling with my phone I saw a new feature this past weekend. It came and went a few times which means that Google is testing it out and I happened to hit their servers during the test.
The new layout includes a card-like (aka boxed) layout which looks nice. AMP pages got a neat new logo.
I checked with some of my "normal" friends about this new layout and asked them what they thought of it but nobody seemed to care or know what I was talking about. 🙂
Although everyone did want to click the 4 little buttons, which simply take you to the website they're beside. The 4 dots look a lot like a menu option. No clue why they would add this – it is very confusing.
Here's a screenshot of the changes being tested: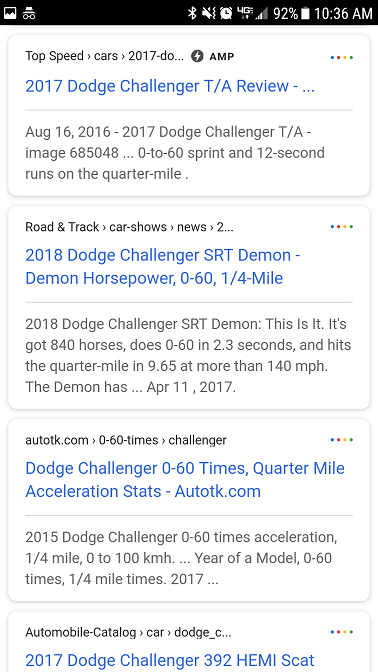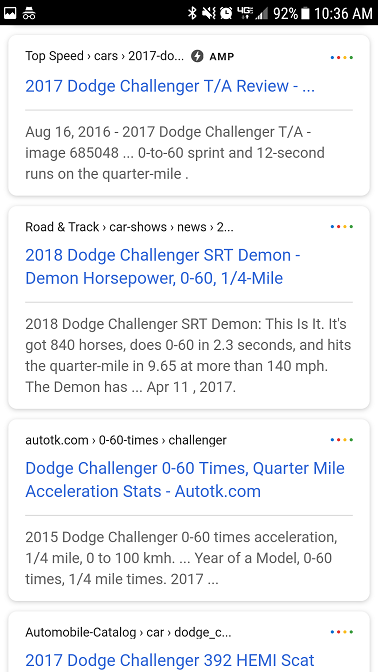 Have you seen this?
I first discovered it July 16, 2017 at 10:30AM at Sunday brunch. That is a good time to ponder just how fast the new Dodge Challengers do 0-60, isn't it??

If you have seen this, please let me know when it popped up for you.